There are more opportunities on the horizon to move business management and accounting tasks to cloud-based services, according to Nancy Harris, managing director of Sage North America. She took time out as a speaker for the Women in IT New York Summit to share some of her insights on cloud migration and what the future holds for her company.
Sage is a provider of accounting and business management software and has been doubling-down on subscription services and migrating products to the cloud. In January, Sage announced plans to sell its United States-based Sage Payroll Solutions payroll outsourcing business for $100 million to iSolved HCM as part of a strategic focus on the Sage Business Cloud.
The cloud-based subscription services Sage offers have been gaining momentum in the U.S. market—the company says Sage Business Cloud represents some 28 percent of its overall sales in this country. Harris spoke with InformationWeek about helping companies evolve from strictly on-prem environments to the cloud and some of Sage's plans for the remainder of the year.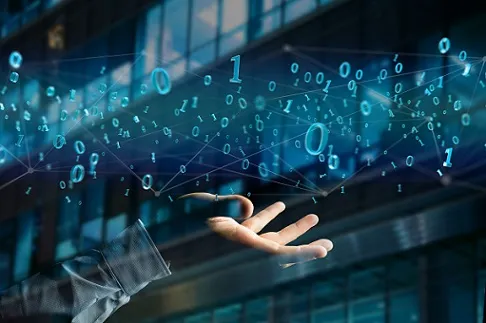 What are the usual pain points and needs companies have when they want to breakout of a strictly on-prem environment?
"It's interesting in the financial data world. Depending on the level of experience they have with the cloud, we can go from describing how data is stored, how we go from having the data on your server to a hosted environment where the data is stored in the cloud, but you can replicate it locally if you want to. Why should you do that? It gives you mobility. It gives your users mobile access. We created a whole ecosystem of third-party add-ons that are easier to configure in the cloud. It's all taken care of; it's zero maintenance. You don't have to have people on-prem tending to the server and upgrading the application. We do that for you. It's that kind of a conversation.
"Not all of our customers are ready to go [cloud native]. Some of them are. We acquired Intacct in 2017; there's a native cloud product with core financials you go to right now—or we created cloud connected solutions for those on-prem products. We took the same product they had been running and created cloud-based connections: Cloud-based invoicing, cloud-based bank reconciliation, and cloud-based ecommerce. They can connect those, so if they are not ready to go native cloud and still want that financial core data on the server, great—but you still want to be able to access your outstanding invoice data from mobile. You want to easily do bank reconciliation from the cloud and bring in all the banking transactions. You have the flexibility to do that without taking your core data and putting in the cloud.
Are there other factors that come into play when determining the right balance for an organization that wants a mix of on-prem and cloud-based services?
"If it's core financials, they are less cloud-adoptive. We have a lot of customers in manufacturing and heavy distribution. They are actually less cloud-adoptive. Some of Intacct's customers, like a GrubHub, Etsy, or the like, who are really progressive, internet-based companies—they grew up with the cloud. They are highly cloud-adoptive. When we are explaining this journey on the way to the cloud, when we hear people say, 'I'm not ready,' we offer a stepwise move that can bring in some of these extensions, but you don't have to go native cloud. Some customers, right out of the gate, lend themselves to that, only wanting to buy things in the cloud. It's not as much varied by segment; you don't necessarily see larger companies wanting to go cloud although you would think total cost of ownership would be cheaper for them to be in the cloud. A lot of times they are often the ones that still like to have their data on-prem and they have the people that can maintain the servers and upgrade the applications.
Sage has plans for more investment in emerging technology and R&D this year. What areas of innovation will the company focus on?
"Artificial intelligence and machine learning. We are spending a lot of R&D time and effort figuring out what does that look like in our world. In our human resources products, we call it augmented intelligence. You can look at the data; you can discern certain things that are going on with your workforce such as diversity. Where you can get into augmented intelligence in a human capital management environment, you can literally train the product to tell you things about the workforce doing ongoing analytics.
"With Intacct, we've talked a lot about artificial intelligence. When dealing with the close [for bookkeeping] especially for publicly traded companies, what if you could—over time through artificial intelligence—just always have an ongoing close? So it was never a monolithic event? Transactions were always updated. You had triggers that showed you potentially fraudulent transactions. You're cleaning up your books as you go along. There is no notion of a period end close. You're always closing. You could teach an AI engine how to do a continuous financial close. Those are the kinds of things we are trying to bring to bear within our products.
How is emerging technology evolving and advancing the conversation about cloud adoption and transformation?
"We spend quite a bit of time providing education to accountants to teach them how to go from being a bookkeeper, data entry person to how to be an advisor. How do you build that more trusted relationship, that more strategic relationship with your clients? You need to learn to think that way but how do you bill that way? Where you charge hourly to do data input, how do you now create a billing rate that gets your practice more profitable? You spend fewer hours, make more money, and have more strategic conversations as a result of the technology doing more for you. The notion of where bookkeepers are today—there will be no bookkeepers doing data entry anymore."