Salesforce ROI: What It Means For IT
With several SaaS platforms available, IDC looked at Salesforce's offerings to measure where the ROI lies for IT departments.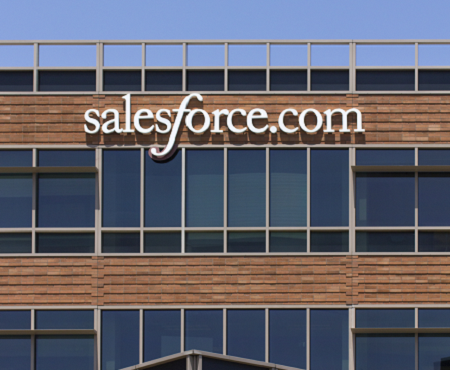 8 Salesforce Buys Boost Analytics, Machine Learning Portfolio
(Click image for larger view and slideshow.)
Many legacy companies fear digital disruption. At the same time, their younger and more light-footed competitors have the ability to spring up overnight with automated processes that do some or all of the things that these older firms have done for years.
As the traditional firm tries to match a new service, it finds that startup competitor has unleashed additional services and is starting to look more attractive to its legacy customers.
How is IT going to keep the company competitive?
Part of the answer may be through software as a service (SaaS), an answer that comes not surprisingly from Salesforce, which market researcher IDC to produce a whitepaper about how its platform can help keep a company competitive.
The white paper, "The ROI of Building Apps on Salesforce," should be taken with a grain of salt since Salesforce sponsored it. Nevertheless, it identifies savings associated with a mature SaaS platform for developing applications. The reader doesn't have to agree with the precise dollar figures or this particular vendor to see that an opportunity to save money still lies somewhere underneath the use of a cloud-based development platform.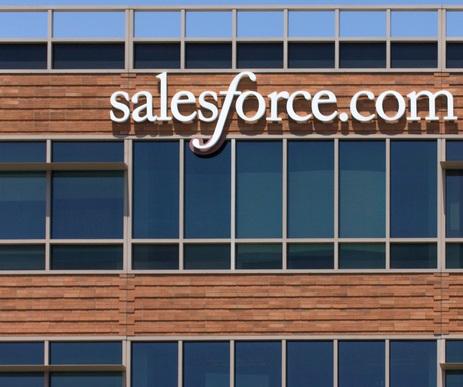 Depending on the platform, how it's adopted, and how it's used, "organizations will experience different levels and types of benefits," the IDC analysts warned.
IDC interviewed 12 Salesforce customers, who it did not identify, to produce the whitepaper.
It also used its standard return on investment (ROI) model to calculate the results. It sought to measure the benefits IT staff productivity in app development, revenue generated by new apps, and the lower cost of producing apps. It measured the expense of investing in the platform, including IT development staff training to use it, as well as the the cost of ongoing support.
IDC then projected both over a five-year period to calculate ROI.
The Salesforce platform was originally Force.com, a cloud-hosted service that provided a proprietary language, Apex, the VisualForce user interface, and a connection for apps to customers' existing Salesforce data. Force.com has been expanded to include the use of Java. It now includes the more open source-oriented Heroku development platform as well, running on Amazon Web Services, but accessed through the same Saleforce development platform.
The platform also includes the Thunder data streaming service to give analytical apps a means of receiving near real-time data from websites and e-commerce applications.
In broad strokes, IDC found that the 12 customers needed seven months of using the platform to gain the value that allowed them to hit their ROI investment point. Over the course of the five-year period, the platform offered a 478% return, according to the authors: Larry Carvalho, Matthew Marden, and Utsav Arora.
The report was issued in July 2015.
Use of the platform lead to a $55,100 gain in revenue per 100 users per year, or $551 per user, the analysts estimated -- not a large amount.
However, in addition to the direct gain, there were several indirect ones. Application development ran 50% faster on the platform than off it, with the ease of finding and accessing the data needed from the CRM system as part of that efficiency. It took 59% less time to get an application in production, with the number of apps that could be developed per year increasing by 44%.
Overall, the IT infrastructure management proceeded with 38% greater efficiency than it would have without the development platform.
The IDC authors added up all these returns as being the equivalent of $242,272 in business benefits per 100 employees a year.
When these results are considered across the Salesforce partner and customer base, the authors concluded that Salesforce SaaS will drive the creation of 1.9 million jobs between mid-2016 and 2020, along with $389 billion in added gross domestic product, according to Salesforce's own announcement on the report.
The gains go to both Salesforce and the software companies that build products on top of its platform -- its partner ecosystem. For each $1 Salesforce makes, the ecosystem members make another $4.14, according to Salesforce spokesmen.
The IDC writers predicted that by 2018 90% of IT projects will be "rooted in the principles of experimentation, speed and quality. Salesforce helps developers build custom apps quickly with point-and-click tools that allow fast, iterative development," they said.
The Salesforce ApExchange, where both customers and third-party developers make applications available that run on the platform, hosts 2,900 applications. Developers may also get mobile application modules from the Lightning Component Store, furnished by 50 independent suppliers, and Heroku Elements or 190 additional software components on the Heroku platform.
[Read Comparing Cloud Vendors: A Primer for IT.]
Part of the value of new Salesforce platform applications lies in their ease of integration. Salesforce Connect uses the industry-standard OData protocol to open an avenue to either Salesforce cloud data or the customer's on-premises data.
Use of the protocol in these contexts requires no coding. Customers may find their data "by reference" or by enlisting the correct name or identifier, rather than via laborious code integration techniques.
Connectors are also provided for many products on the AppExchange.
Ease of development, integration, and deployment all counted with the 12 organizations interviewed by IDC for the report. While there were one or two large IT organizations involved -- one had 2,000 employees -- most were much smaller, with the average at 382 workers, and the median at about 11.
In addition to the Salesforce Platform, some companies use Google App Engine or Microsoft Azure as development platforms. VMware, IBM, and HPE offer versions of the Cloud Foundry platform and users of the Red Hat software may adopt the Red Hat OpenShift platform.
"Digital transformation is becoming the cornerstone of every organization's strategy for delivering new functionality at a much greater pace," noted the IDC authors.
By making use of a platform, "New opportunities can be quickly taken advantage of by leveraging skills that exist within an IT organization as well as the tech-savvy generation of new college hires," they said.
Charles Babcock is an editor-at-large for InformationWeek and author of Management Strategies for the Cloud Revolution, a McGraw-Hill book. He is the former editor-in-chief of Digital News, former software editor of Computerworld and former technology editor of Interactive ... View Full Bio
We welcome your comments on this topic on our social media channels, or
[contact us directly]
with questions about the site.