10 Ways Google Must Improve Android
Google's upcoming Android "L" version introduces improvements including Android for Work and stronger app security. But Google still has plenty of gaps to fill.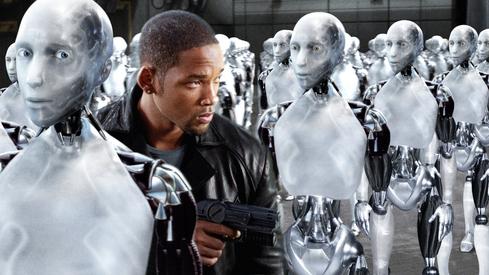 Well, maybe Will Smith isn't so keen on android upgrades. But with Apple's iOS already being supported by 90% of all businesses surveyed in a recent study by JAMF Software, it is clear that Google's mobile operating system needs some serious adjustments if it is going to be a dominant player in enterprise mobility.
Make no mistake; Google badly wants the enterprise customers. It hinted at it with acquisitions like cloud-based mobile device management company Divide back in May, and made it plain as day at the Google I/O conference in early June, when it announced Android for Work.
Also announced at I/O this year was the next flavor of Android, not yet given a sweet-tooth name, just called "L" -- I am voting for "Lollipop" and hoping that Google Now's voice gets replaced with that of Tara Strong, who did the voice of Juliet Starling in the game Lollipop Chainsaw. But I digress.
One of the keys to the new Android for Work is that Google will include new APIs that will allow for secure inclusion -- and separation -- of both work and personal apps on a single mobile device. This is similar to the Extensions program Apple announced even earlier in June, and both are solid steps toward making apps function more securely.
Integrated into Android for Work when the L version is released will be the Knox containerization system from Samsung, which protects corporate data by segmenting it from personal data at the operating system level. Take note: That means every mobile device using L, not just Samsung phones, will have access to Knox.
Well, access to a part of Knox, at least: The Wall Street Journal reports that a Samsung spokesperson said that the core containerization function of Knox would be included in Android L, but that other features will be exclusively available for Knox users on Samsung phones.
But security is not the only area that Android needs to work on, and the enterprise isn't the only customer base it needs to satisfy. Android has some serious catching up to do in the area of cameras, photo software, and overall user experience. However, it has started to eat into Apple's domain with Google Now, and even jumped ahead of Apple in the field of wearables. Now is not the time to ease off on the improvements.
Click through this slideshow to find a list of 10 Android features and functions that Google needs to throw some serious brainpower and money at to get where it needs to be.
Rodney Brown is a veteran of both the newspaper world and the retail management world. Having held nearly every job a newspaper has, from selling advertising to running the presses, he truly has been an ink-stained wretch. Now, with the web, he is pixel-stained. He cut his ... View Full Bio
We welcome your comments on this topic on our social media channels, or
[contact us directly]
with questions about the site.