It's safe to say that cloud computing is now in the 'early mainstream' stage. It has proven itself to be a business enabler and has redefined how IT can help make businesses more agile and efficient.
However, the public cloud alone has not been enough to satisfy the needs of the entire business community. Concerns over security, reliability, performance, and control have prevented many businesses from taking advantage of the inherent benefits that the cloud offers.
The solution to those concerns is a hybrid cloud approach that unifies IT environments, both on and off-premises. According to IDC's US Enterprise Communications Survey, 2014, private cloud accounted for 48.2% of cloud deployments in enterprises, while public accounted for 29.5% and hybrid 22.2%. However, the rate of growth of hybrid strategies is rapidly outpacing pure and private deployments. Both analysts and IT leaders are now in agreement: hybrid is the future.
[To hear more on this topic, register for your free tickets to Interop London.]
InformationWeek caught up with James Walker, president of OpenCloud Connect and vice president of Managed Network Services at Tata Communications, ahead of his keynote at Interop London to get his thoughts on the future of hybrid IT.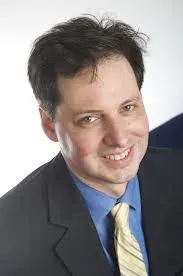 InformationWeek: Give us a quick overview of Tata Communications.
James Walker: We're a Singapore headquartered company, part of the Tata Group. Tata Group is a $105 billion turnover group, and owns things like Jaguar, Land Rover, Tetley and British Steel. We are the largest investor in R&D in the UK; outside the pharma space anyway.
As far as telecommunications is concerned, we serve wholesale and enterprises. We don't have a consumer division at all. The background of the company is mostly in wholesale. We're the largest carrier of international voice minutes in the world. We carry about 20% of the world's international voice and we're number four in the world for Internet transit. We're No.1 in the world in terms of submarine cable capacity, owned and operated.
So those are the main assets. In terms of what I'm responsible for, I head up what essentially amounts to the enterprise networking business product portfolio. So I've got a team of about 30 people around the world. We handle things like private connectivity into public cloud services, such as AWS and SoftLayer and Google. Our remit also includes our data centre interconnection product portfolio. So, if a customer is building big global data centre infrastructures and they need to link all of those data centres together, we have a portfolio that addresses that -- plus all the sort of standard MPLS-style services.
IW: Could you give us an overview of Tata Communication's journey into hybrid IT and some of the challenges that you faced?
JW: So, we found ourselves in the typical telco situation of several hundred IT systems, and all of that was on premises and managed by us. About four years ago we started by moving our sales force management/funnel management/audit intake into the cloud. We moved all of that to Salesforce. Nowadays, all orders that we take, all price quotes that we do, all of the responses to customers and pricing is done in Salesforce. We've also, in the last three years, moved our HR systems to the cloud using SuccessFactors, which is part of SAP.
We're in the process of going to Office 365, so that will move quite a lot of our desktop environments to the cloud as well. We're also now using products like CloudSense, which essentially makes decisions about where orders go and what automation systems to use. And there's a number of reporting platforms as well that we're looking at using, which again will be off premises.
IW: You're the president of OpenCloud Connect. Could you give us an overview of the project and how it arose?
JW: OpenCloud Connect started just over two years ago. It's essentially a standards body and its remit is really to simplify the end-to-end transactions between an enterprise and a cloud service provider in terms of all the intervening components that exist. So, unlike dealing with a telco, where you as a customer deal with one entity and that one entity provides the connectivity, the data centre, potentially the hosting space and maybe some cloud services and so on, a lot of enterprises now are moving to hybrid IT environments and hybrid cloud environments. So, they're dealing with potentially multiple network service providers, multiple data centre operators and multiple cloud operators, and they're having to write a lot of interfaces, a lot of different ways to talk to all these various endpoints. There's not a consistent security model, there's not a consistent privacy management module, and there's not consistent policy management, all the kinds of things that enterprises need in order to integrate systems into their overall IT architecture. So, the OCC is a group of about 30 companies working together to provide a standard structure for those interfaces between all the elements that make up the solution for the enterprise. So, the enterprise will have a consistent set of interfaces for provisioning, reporting, security, all of those kinds of things with the carrier, and they'll be the same set of interfaces as they have with the data centre operator or the cloud services provider. That's the aim.
IW: How does this work on the ground?
JW: I think we're the first standards body to have actually built their reference architecture in real life. So, we've built that in a lab in California, and the various members can connect to that and we can do the standards development in real time. Our members can test their applications and services in real time against that standard in a real environment.
We did a couple of big demos at Interop Las Vegas, showing what we had achieved and some practical demonstrations where there were four or five different elements in the service chain to the cloud service provider. These were coordinated using the principles that we've established through the standards body. So, we're very focused on the fact that standards for the cloud can't take the usual sort of three, four, five, six years to eventuate; we've got to do something much more quickly, so we have a rapid dynamic development model.
IW: Staring into your crystal ball, how do you see the hybrid landscape evolving?
JW: Well, I think we've never seen tech that's lasted more than 10 years, so we would expect to see cloud continue to evolve and the implications that it has on IT will continue. But, there will be something else that comes along in six or seven years time, which will be something that builds on cloud, that evolves it further, that transforms it in ways that maybe we can't imagine at the moment.
So, this is definitely not the end of the line and everything that we see in terms of what the analysts and customers are saying is, they're using 10, 15, 20 cloud service providers, in addition to their own internal IT. That's a very, very complex ecosystem to manage. It is in fact really not sustainable for most organisations to have that level of complexity. So, inevitably something is going evolve and make things easier. Partially, I think that will be standards bodies, such as OCC, driving things to make them simpler and more streamlined, but it will also be commercial entities that provide value over the top of the ecosystem.
Interop, the flagship event of London Technology Week, takes place at ExCeL London June 16 to 18 2015. Find out more here.