The Generational Shift in IT Drives Change for IT Pros
Advances in technology mean a shift in IT roles, with IT pros having to be more forward-looking and focused on new services that enhance business agility.
Stating the obvious, computing has evolved – from the oversized processors found in data centers in the early years to the smartphones that millions carry with them everywhere they go. The devices have evolved, as has the computing power, but the basic concept remains the same: information in, information out.
This evolution has changed the way people do their jobs, notably the IT professionals. When personal computers hit the workplace, IT teams had to configure them for the non-tech professionals around the office. When the Internet arrived, those same professionals had to secure the networks and establish policies that kept the data safe. When smartphones arrived, IT professionals once again adapted to meet the changing demands around network access from outside connections.
Today, the cloud and the emerging technologies it enables, are the forces that are bringing about change again, not only for the IT professionals but for the whole organization and beyond. Cloud-based technologies have already shifted the focus of CIOs from building and maintaining information systems to purchasing and managing SLAs for new innovative services that enhance business agility and drive forward digital transformation. As every area of a business – sales, marketing, customer service, human resources, financial management and planning – moves to the cloud, the IT professionals who will facilitate and manage those efforts are also having to adapt to the new trends.
So, what can IT professionals do to adapt to these changes?
Redefine your career goals
As emerging technologies like the cloud play bigger business roles, many IT pros find themselves asking whether the cloud will displace their jobs. The short answer is no. The cloud isn't just the future of IT for applications delivery, but also the future of IT careers. Every IT professional has the opportunity to transform the IT function from a cost center to a value generator.
IT organizations and departments must leverage their current capabilities, knowledge and experiences to embrace the cloud as the latest technology to come from computing's constant evolution.
Instead of focusing on the challenges that emerging technologies bring focus on the new opportunities they offer, just as they did when the Internet arrived and mobile devices became more commonplace.
IT professionals can play a key role in using technology-driven creativity to enable innovation, standardization, and simplicity into the business, helping the whole organization get ahead of the curve. In order to do this, IT has to move away from patching and backups to value-creating activities such as design-thinking, application development, user adoption and learning management. Even the smallest step, such as creating a chatbot that serves as an IT helpdesk, can transform organizational performance and invidiual productivity (though we'd recommend going beyond "have you tried turning it off and turning it on again?").
Further, emerging technologies like artificial intelligence, natural language processing, blockchain and the Internet of Things are being built on cloud technology. Understanding these emerging technologies, the data they rely on, and how they can be applied to the business will be critical as IT professionals become strategic partners in deploying these technologies in the enterprise.
Think beyond the IT box
Executives today are strong advocates for the use of advanced analytics and modern mobile, social, and cloud technologies to help their teams execute on a company's objectives. For example, CFOs are increasingly deploying their staffs into IT to gain a deeper knowledge of the role that technology plays in operations, and in turn, understand how to manage IT more effectively for a competitive advantage. Conversely, IT must be in lock-step with executives who are well versed in technology so they can quickly address their needs and have the right capabilities in place to deliver business demands. The soft skills required for relationship building and cross-departmental collaboration will become increasingly important for IT professionals as they begin to counsel senior executives and interface with different parts of the business. Succcessful collaboration and partnership with key stakeholders add value IT roles.
Think about future business outcomes
As the cloud and autonomous computing remove the need for IT professionals to maintain IT systems, their roles become more forward-looking and focused on purchasing new services that enhance business agility and drive forward digital transformation. Which systems will help executives develop more informed business forecasts? What tools will enhance the supply chain and relationships with vendors and suppliers? The cloud is allowing IT professionals to automate the most mundane tasks of their jobs so that they can focus on developing tools and solutions that allow the company to be more agile and strategic with their business operations.
History has proven that, just as computing has evolved over the generations, so too must the teams that support those changing business initiatives. IT is a natural partner for executives across the entire company, but those same groups are counting on IT professionals to have a solid understanding of the benefits and challenges of every tech-related proposal. To hold up their end of the partnership, IT professionals, like everyone else across the organization, must stay in the loop on the latest technologies.
The future of their careers – and the future of their companies – depend on it.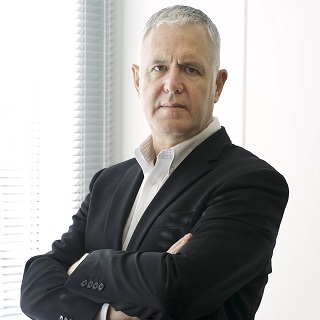 Steve Cox is group vice president, Oracle ERP EPM Product Marketing.
The InformationWeek community brings together IT practitioners and industry experts with IT advice, education, and opinions. We strive to highlight technology executives and subject matter experts and use their knowledge and experiences to help our audience of IT ... View Full Bio
We welcome your comments on this topic on our social media channels, or
[contact us directly]
with questions about the site.