Tightening the Belt on Excess Spending for Cloud
Migration to the cloud is part of many transformation plans but it can spiral into expenses that could be avoided.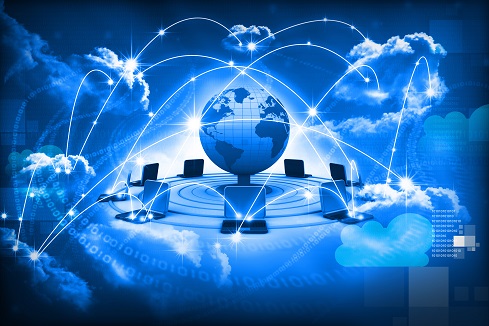 The race to leverage cloud architecture and services to their fullest has some experts cautioning that enterprises may waste healthy chunks of money when they throw it at the problem. By some estimates, in 2019 more than $206 billion will be spent worldwide on cloud.
That has J.R. Storment -- Cloudability's co-founder and general manager for Europe, the Middle East, and Africa -- and others in the industry pointing out warning signs and ways to mitigate runaway expenditures. One of the factors, Storment says, is a shift in responsibilities at some enterprises as new cloud-driven strategies take shape. "There's typically a disconnect between engineers, who are not used to thinking about cost but are deploying resources that incur costs, and finance teams that believe they can report regular budget forecasts but now they can't," he says.
Where overspending on cloud begins
Cloudability is a software vendor that provides solutions for managing costs in infrastructure as a service via Amazon Web Services, Microsoft Azure, and Google Cloud Platform. Storment says overspending on cloud can occur a variety of ways. An enterprise might auto scale up a resource but in the process forget and leave it running for a few days or even weeks and rack up unnecessary charges. Even if an enterprise is mindful about leaving cloud resources running, excess costs can come from signing up for more services than needed, Storment says. The combination of self-service, scalable cloud; agile DevOps; structure-as-code; and distribution being pushed to the edge essentially broke the traditional procurement process.
"Procurement used to be able to wield the power to keep people from buying up technology," he says. In those days, the capital expenditures were focused on data centers. The mixing of cloud with DevOps at some enterprises, Storment says, essentially sent a message that engineers could buy whatever they want and spend money in any way they want.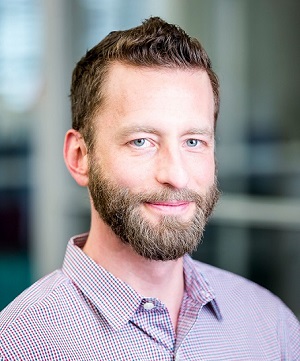 The benefit of such freedom is that enterprises can scale quickly with new services and innovate faster to deliver to market. At the same time, there may be very little control or ability for executives and procurement finance teams to understand everything that is happening, he says. The costs can spiral out of control because of very simple actions that build up over time. "It usually starts with some kind of development or test exploration," he says. As the first systems launch, cloud spending increases yet tends to be small compared with overall IT and data center spending, Storment says. Eventually that spending crosses a threshold where executives take notice or it may even affect margins.
The role demand plays in cloud strategy
The degree of excess spending can be tied to how IT is used, or not used. On Monday, Pendo, a developer of a software-as-a-service platform and solution for cloud product testing, released its latest State of Product Leadership Report that analyzed feature adoption and other patterns in enterprises.
"About 80% of features within software applications are rarely if ever used," says Jake Sorofman, chief marketing officer at Pendo. The leadership report, based on survey responses and extrapolated data, estimates that, overall, $29 billion is wasted in the software industry.
Sorofman says Pendo's data science team found that many features are not used because they are not actually valuable to the end users. Part of the disconnect, Sorofman says, is that product management tends to operate in an intuition-driven manner where features were prioritized by rather anecdotal information. "Features are sometimes delivered without a clear understanding of what users actually need," he says. Fast rollouts can also lead to features being buried under each other before the end users even know they exist.
Cloud is not the enemy
Despite such concerns, the importance of cloud architecture and services cannot be denied, says Brij Gupta, global head of technology alliances for Tata Consultancy Services. He says companies want to invest in business growth and are building their next-generation architecture to help them achieve those goals. For example, enterprises that operate across multiple time zones need underlying architectures that can support real-time engagement. "That's where cloud is playing a significant role," Gupta says. The growing use cases in mobile as well as intelligent homes, he says, continues to drive many businesses to invest in cloud.
Admitting confusion can be healthy
The rapid pace of change and wide array of available services contributes to some of the bewilderment in cloud investment, says CEO Gerry Smith of Densify, a predictive analytics service for optimizing hybrid cloud. "People don't know exactly what to buy," he says. "They don't know that a lot of what they've been using has been modified."
Smith says infrastructure management has traditionally been treated as separate and distinct from applications. Now that infrastructure is available through the cloud, there are new expectations of flexibility. Enterprises should rein in those whims with a slower and more steady plan, he says, before rushing to go off-premise. Some application architectures may function better if they remain on-premise for a while and are modified before moving to the cloud at some point in the fuyre, he says. "Wanting to be leading edge by moving everything right away to the cloud is a misstep," Smith says.
[For more about cloud computing, check out these recent articles.]

Where Third-Party Vendors Stand in the Wake of AWS Backup
Fighting for Digital Transformation in the Government Sector
Digital Transformation Rx: Moving Health Care to the Cloud
Cloud Migration Opportunities to Be Aware of in 2019
Joao-Pierre S. Ruth has spent his career immersed in business and technology journalism first covering local industries in New Jersey, later as the New York editor for Xconomy delving into the city's tech startup community, and then as a freelancer for such outlets as ... View Full Bio
We welcome your comments on this topic on our social media channels, or
[contact us directly]
with questions about the site.