VMware Cuts 800 Jobs, Narrows Cloud Business
VMware is cutting 800 jobs. The move slices into its vCloud Air cloud computing business unit, a further sign that it's scaling back from its johnny-come-lately cloud business, a sector where Amazon and Microsoft dominate.
VMware announced that it is slashing approximately 800 positions as part of its restructuring, as the company moves to narrow the focus of its vCloud Air business, the company announced Tuesday.
VMware said it plans to cut the positions in the first half of this year, and some employees started getting pink slips as early as Monday. Many found a place to vent their frustrations on TheLayoff.com site.
Some of the anonymous comments ranged from, "I knew I would be the one sacrificed, so the bloodletting is starting -- after 8+ years I got the boot!" to "VMware grew from 14,000 to 27,000 or 90% (FTE & contractors) from 2013 to 2016. Revenue only grew 20-30%. Senior management took their eye off the ball and overhired. Now the rank and file are paying for their lack of planning or knowledge on how to run a large company. More layoffs to come for sure as head count and revenue figures are still out of whack by industry standards."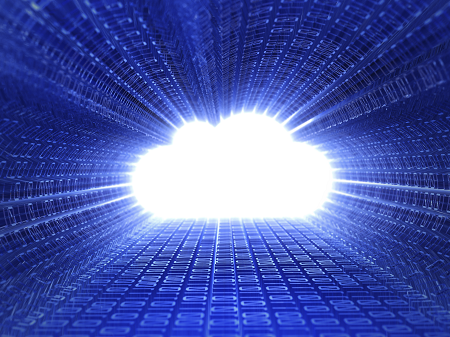 VMware, which was late to the cloud party, is making this move on top of its previous cloud retrenchment, when in December it cancelled plans to run EMC's Virtustream cloud business. Instead, according to The Wall Street Journal, VMware said it would opt to continue to run its vCloud Air business.
But now VMware is scaling back its vCloud Air business, which delivers public and hybrid cloud services, at a time when Amazon Web Services' (AWS) revenue nearly doubled in the third quarter versus a year ago and Microsoft's Azure did likewise in the first quarter.
According to a copy of the earnings call transcript at Seeking Alpha, VMware's CEO Pat Gelsinger said this about its vCloud Air service:
[T]he service will have narrower focus providing specialized cloud software and services unique to VMware and distinct from other public cloud providers. We will aggressively provide these innovations to our vCloud Air Network partners helping them to accelerate their growth.
VMware is creating cloud software and cloud services for cloud providers. It's important to note that given that's narrower focus, we believe the capital expenses we've already invested in vCloud Air will be adequate for our needs and that we expect our vCloud Air service to be accretive by the end of 2017.
[Read VMware CIO Occupies Hot Seat Between Top Management, Customers.]
During the earnings call, one analyst questioned why VMware narrowed its focus on vCloud Air, rather than "doubling down" on its investment in that business. Gelsinger responded that a focused vCloud Air strategy made sense in order to concentrate on services "highly differentiated" for VMware customers. Those unique services it's banking on include hybrid services around data center extension and hybrid networking disaster recovery.
Rising stars wanted. Are you an IT professional under age 30 who's making a major contribution to the field? Do you know someone who fits that description? Submit your entry now for InformationWeek's Pearl Award. Full details and a submission form can be found here.
Dawn Kawamoto is an Associate Editor for Dark Reading, where she covers cybersecurity news and trends. She is an award-winning journalist who has written and edited technology, management, leadership, career, finance, and innovation stories for such publications as CNET's ... View Full Bio
We welcome your comments on this topic on our social media channels, or
[contact us directly]
with questions about the site.