In the past 20 years, cloud computing has transformed into a widely used, enterprise-driving piece of technology. Today, more than 91% of all businesses use either a public, private, or hybrid cloud solution -- and they continue to embrace cloud migration to improve elasticity, efficiency, and innovation.
Most industries recognize cloud as a necessary tool for managing workforces -- especially in a COVID-19 environment, when everything is remote or digital. Despite cloud's value, two out of three organizations are failing to capture the full value that cloud can bring to their businesses, and one out of four organizations experience unexpected complications during the cloud migration process, according to Accenture's 2020 cloud survey.
As businesses continue to integrate cloud into their workflow, these new challenges lead to growing skepticism about the migration process. In healthcare -- an industry known for slow adoption of emerging technologies -- cloud computing is no different. Below are the primary challenges that healthcare businesses face with cloud adoption:
Infrastructure as a bottleneck: The healthcare industry has groomed a workforce of "server huggers" --building legacy infrastructure meant to remain unchanged for a generation. But the technology we use today wouldn't even be recognizable two decades ago. As a result, outdated infrastructures can cause more harm than good by interrupting workflow and negatively impacting patient safety.
Lack of cloud skills within the organization: Healthcare organizations simply don't have the talent to use cloud as a tool. The industry is facing a growing shortage of qualified health IT staff frequently due to health systems preferring not to hire professionals who don't have extensive health experience.
Complexity of business and operational change: Healthcare leaders frequently view new technology as risky, and improvements are often incremental at best. The industry has become plagued with the mindset "if it's not broken, don't fix it."
While COVID-19 upended the healthcare industry, it also provided businesses with a once-in-a-lifetime opportunity to reimagine operations. Adoption is not easy, and it requires a top-down engagement to push the whole organization forward. To successfully build cloud into business operations, businesses will need to do three things:
Adopt new business models. Businesses need to launch aggressive top-down goals that are supported by senior executives.
Give CIOs a seat at the table. Empower CIOs to make critical business decisions that drive company processes by giving them a seat at the table.
Develop new skills. Arm workforces with the skills needed to integrate new cloud technologies and processes.
By harnessing the power of a cloud, businesses are better positioned to reach their goals in this challenging environment, build stronger technology infrastructure and create greater resilience for what may come in the future.
Cloud has proven its centrality to resilient, sustainable enterprise operations and future competitive advantage. If you're not substantially on the cloud, you can't hope to unlock the capabilities a modern organization requires -- greater flexibility, more agility and new opportunities for innovation to help you disrupt your industry. Enterprises that continue to delay a shift to cloud at scale aren't just incurring an opportunity cost, they're risking their very survival.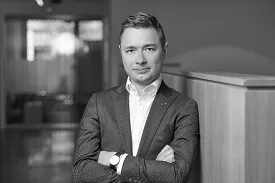 Oleg Kucheryavenko, MD, MPH, is the Global Lead for Health Technology & Advisory at Accenture Cloud First and a physician executive who helps clients transform the healthcare enterprise and create new revenue streams through innovation, improved productivity, and agility enabled by the cloud. Oleg has more than 12 years of clinical and industry experience as an ophthalmologist and strategy consultant and executive at Oxfam, the World Bank, and UnitedHealth Group. He has also published with Harvard University, the World Economic Forum, and the World Bank.