Organizations of all sizes and across all industry sectors are demanding more business value from their data. Data executives are under increased pressure to access, manage, distribute and analyze all their data from disparate systems and sources while it is still valuable. Processing the volume of data that today's organizations produce can be both challenging and expensive with legacy systems, architectures and storage schemas, driving organizations towards cloud migration. This transformation can both dramatically reduce cost while increasing access and viability.
Though motivations vary based on an organization's unique needs, there are several key common drivers for moving to the cloud. Some of those include the following:
The high cost of storage, servers and operations -- especially for on-premises implementations. The cloud offers a utility-based or consumption-based model, allowing one to pay for what is used and when it is used. Shifting the discussion from CapEx to OpEx is a motivation for many organizations.
Ongoing and costly legacy solution maintenance required due to the complexity and volume of data. Traditional on-premises data warehouse solutions were not designed for the kind of workloads or data volumes most organizations require to gain value-added insights from their data.
Some legacy platforms and technologies cannot scale up or are reaching end-of-life/end-of-support. Migration that comes as a direct result of a legacy data warehouses nearing or reaching the end of life/support by the provider.
Inadequate ability to leverage analytics and AI/ML for more meaningful business insights. Some data warehouse solutions are reaching "end-of-value," in that they simply cannot support the organization's aspirational goals and objectives and the cost of maintaining exceeds the value derived.
Where to start?
Once an organization has made the decision that they want to proceed within the cloud they may not be sure where to start. Cloud migration is not dissimilar to other large transformational initiatives, as there is normally a logical starting point. The data warehouse has traditionally been that starting point due to the increasing size of the data being housed, the need (and challenges) for deeper organizational insights and the excessive cost per terabyte of storing data.
How to start?
There are several critical success criteria one really must focus on at the outset of any transformational initiative, and this holds true for a data warehouse migration or a complete end-to-end cloud initiative. Some of these critical success factors include the following:
1. Creating a compelling business use case that will resonate across the organization. This will ensure clarity and strategic guidance for the initiative and provide criteria for measuring success. Use cases help create business cases that provide both IT and the business a common framework to deliver maximum value.
2. Understanding of the current state and future/aspirational state and sharing a common vision across the organization is crucial. This includes reviewing the technical architecture, but also understanding the political and cultural dynamics surrounding the initiative. Once there is a firm understanding of the current state, aspirational goals and objectives and identified gaps, a plan/roadmap can be more effectively put in place for near-term and long-term value (data, reporting, analytics and AI).
3. The process of creating and agreeing to standards and requirements for the collection, identification, storage and use of data should not be viewed as optional when undertaking any data-driven program. Data governance must include structured, semi-structured data, unstructured data, registries, taxonomies and ontologies as it contributes heavily to organizational success through repeatable and compliant practices. Guidelines from governance need to address all types of new data requirements that must be considered as part of any new program. It, therefore, must be addressed at the outset to ensure that the resulting insights can be trusted to help the organization achieve value from the investment being made.
4. Having an eye towards the future will help ensure success. An enterprise data warehouse implementation or modernization is a critical piece of the analytics puzzle. New tools and technologies are coming to market faster than ever before and having a sound data strategy offers the organization the ability to scale and sustain their investments and do so in a cost-efficient manner. The data strategy identifies which key capabilities are required and what is needed to achieve business objectives, as well as the plans and strategies for their realization. Further, a comprehensive data strategy will help look at data management as a program and ensure all critical aspects of the modernization process are addressed, including: Data migration, integration, cleansing, and standardization and governance.
For a long-term, scalable and sustainable data program the enterprise must acknowledge that an approach that involves one-off initiatives and disparate projects will not provide the right foundation for strategic business transformation. Having a well-thought-out, well-socialized, future-ready strategy underpinned by the right level of capability can help organizations more quickly realize their objectives.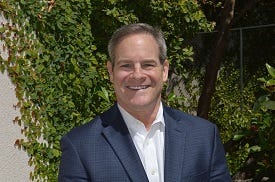 Scott Schlesinger is the Senior Vice President and Global Head of the Data and Analytics Practice at Ness Digital Engineering. He has held several senior leadership positions with major Systems Integration (SI) and consulting organizations and has decades of demonstrated success helping client organizations make better, faster and more informed decisions leveraging business intelligence, analytics, AI and data management technologies. He is a recognized thought leader, having written and been quoted in over 25 publications on data, analytics and AI.