Why Cloud Computing Is Crucial For HR
HR is changing as rapidly as business itself. To keep up, IT must help HR move to the cloud.
Erica Volini is clear about the long-range results she would like to see. "The cloud is the ultimate long-range destination for everyone," the HR transformation practice leader and principal at Deloitte told InformationWeek in a phone interview. In this case, IT is going to help HR get to the cloud, because doing so will help HR fulfill the new mission business has for a department that has been the poster child of "support" as long as it has existed.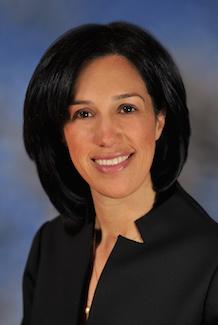 As with any business department and the cloud, the most important question is "Why?"
"This is essentially about enabling HR to help take the lead and drive a business strategy forward," Volini said. Cloud services and applications are, in her estimation, critical parts of the technology leg of the classic triad -- people, process, and technology -- that is required to effect any change in the business.
Volini said that the root change that businesses want to see in HR is the same as the root change they want from IT. The business wants HR to add value to the business rather than simply supporting other functions as they add value. "The transformation comes from fundamentally changing the roles and function of the HR professional to use the technology," she said.
Cloud for Mobile
Cloud technology allows those roles to change in two important ways, one that has a primary impact on the HR professional, the other with a primary impact on everyone in the organization. "One of the things that technology does is improve access to data, but you need HR professionals who have the skill set and be able to use the technology," Volini said. Part of that ability, she said, is having the time to analyze data and turn the analysis into action.
"You need to free up capacity so the HR business partner has the time and isn't always in fire-fighting mode. The cloud can help with this through the self-service capability," she said. The way that the self-service capabilities are being presented to the business is through mobile technology.
"If you don't invest in providing mobile capabilities and self-service to your employees you're going to fall behind in attracting talent," Volini explained, adding that mobile is seen as basic technology for both HR staff and company employees in general.
Asked whether the mobile technology she talked about is a way to shift basic HR tasks to non-HR employees, Volini demurred. It is instead, she said, a way for employees to take ownership of their own information and remove the necessity of waiting for HR to respond to basic requests. Being free from paper-shuffling duties means that HR professionals can have more time for data analysis and business partnerships. "All of this allows the HR professional to have the time to think about the future rather than just be transactional," she explained.
Disruption Everywhere
"Every business is being fundamentally disrupted. The workforce is also being fundamentally disrupted. You have these two major disruptions going on. The only thing that sits in the middle of these disruptions is HR," Volini said. "Technology is foundational. I don't think any HR department can transform without technology," she explained, adding that, in her opinion, cloud services and applications are the best way to provide that foundation for HR.
Volini pointed out that her firm has developed a product, AccessEdge, to help bring mobile capabilities to companies that, for whatever reason, are unable to move from their current on-premises applications. However, she sees this as a bridge to the cloud, not a replacement for the cloud. "The cloud is the ultimate long-range destination for everyone," she said.
[Data visualization is critical for analysis. See 10 Data Visualization Tools to Bring Analytics Into Focus.]
With the emphasis on data analysis, there's a question of whether companies can build analytical expertise within their current HR staff or need to build a new staff with data science expertise. "True data scientists are very hard to find. They're one of the most in-demand skill sets, but they're in the shortest supply. You see a lot of organizations trying to build their own capabilities through training," Volini said, though she said that training in data analysis techniques isn't enough to ensure success.
"And we don't think it's just about training. It's also about getting exposure to the business through a rotation through the business. It's about getting exposure to how their customer is going to use the data," she explained.
The goal of the entire exercise in moving to the cloud and developing data expertise isn't simply to improve analysis. "Data needs to be turned into insight, and insight needs to be turned into action," Volini said.
"In three to five years, when we look at the organizations that have been able to move forward through the disruptions, we're going to find the ones with strong HR. There's a tremendous opportunity to stand up and take the lead, but they need to have the capacity and the time to lead, and they need to have the capability. Technology plays a big part in that, and the cloud is critical."
(Cover image: Andrey Prokhorov/iStockphoto)
Curtis Franklin Jr. is Senior Analyst at Omdia, focusing on enterprise security management. Curtis has been writing about technologies and products in computing and networking since the early 1980s. He has been on staff and contributed to technology-industry publications ... View Full Bio
We welcome your comments on this topic on our social media channels, or
[contact us directly]
with questions about the site.