Connecting the Analytic Dots in IoT
The struggle to learn how customers engage with IoT devices as part of customer experience is real. Here is how marketers can approach strategies with analytics reporting that monitors related traffic in real time.
When Dorothy arrived in Oz in the movie The Wizard of Oz, she said to Toto, "I have a feeling we're not in Kansas anymore." Well, many marketers feel just as bewildered in the current IoT landscape, looking for the "ruby red slippers" that will engage customers.
That not-in-Kansas feeling comes from the arrival of IoT devices. Marketers that were once getting used to interpreting customer intent from a browser now face new influences on customer behavior. From programmatic campaigns to cross device usage in a household, those influences alter how a customer experience is measured for establishing successful marketing.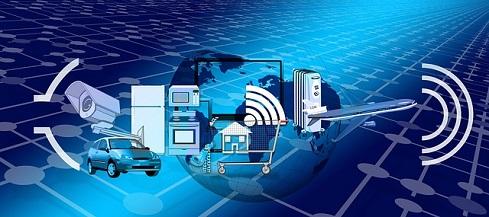 The end result is a challenge: how to tie data sources into a reasonable report or visualization that aligns accurately with customer intent and activity.
Despite the challenges, marketers can consider the following tips to align their data and analytics tools with the IoT devices that feed those reports with data.

Use tag protocols that are network-device friendly
Many analytics solutions have protocols designed to capture data that that standard reports may not reflect. Using those protocols can allow for flexibility in displaying dimensions and metrics, as well as options to incorporate data from other sources, such as IoT devices.
Google Analytics Measurement Protocol is an example of such protocols. Through HTTP POST, the protocol script sends parameters with data arranged into a readable format in which the analytic reports display the networked devices among its dimensions. Marketers must review settings with developers to implement the protocols, but the interaction can establish a shared understanding of the data. The end result is an identified metric linked to the source, and arranging data layers and protocols for easy updates that complement dynamic changes in the IoT network.
Measure real-time data to note functionality Most analytic platforms provide real-time data that reveal immediate activity from site visitors. Reports can provide traffic metrics with respect to location, traffic sources, and content. Marketers can use this to monitor when new or changed content from a programmatic campaign has lead to changes in visitor behavior. It is also helpful in assessing the frequency of activity.
Audit where data is sourced within your IoT environment The latest cloud dashboards, such as Tableau, Google Data Studio, and Microsoft Power BI, permit users to create dashboards that incorporate various data sources. That capability is also a great means for establishing a central audit log that notes technical details for how data is gathered and business logic behind the decisions for selecting the data. Keeping a central audit log of sources and data is essential for gaining an overview of where data is sourced.
Audit referral traffic quality Mysterious bots, ad fraud, and website squatters can alter the overall reporting quality in an analytics solution. Marketers and advertising partners should vet bots and mysterious traffic that leads to ad fraud. Not all traffic will be perfect, but unfamiliar networks do add third-party tags that can slow down site performance and skew report results.
Be open to learning best practices from broad sources Many enterprises are catching IoT fever. Because analytics is part of the business environment, savvy analysts should look at firms with a lower profile in the analytics community to seek lessons learned. Take Kroger. The grocer has conducted forays into beacons, with experiments that have positioned Kroger as one of the surprising IoT technology leaders among retailers. According to CIO, the beacons check freezer temperatures every 30 minutes, saving manpower that would otherwise be used in checking thermometers. The beacons then alert store managers and facilities engineers if the mercury hits unsafe levels.
Kroger's beacon experiment represents a pivotal frontier for predictive analytics: improving operational efficiency in how a retailer provides its products and services. Supermarket inventory replenishment drives ongoing demand for truck deliveries. Thus the operations of supermarkets offer a golden snitch for analytics practitioners -- the opportunity to tailor customer support logistics to demand dynamics so that customers are served better.
The experimentation comes with challenges in establishing grocery retail customer experience. Margins on products are thin, and competition has grown from unexpected entrants, such as Target, Walmart, and even Amazon.
Note how data is curated throughout an analysisCurating data from various sources is a fragile process, where steps can seem separated from other key processes with disjointed data that must be blended to give a coherent answer. But if you look at where tasks and activities are repeated, you can spot opportunities for improvement, ranging from prepping data faster to determining where self-service analytic tools are needed to allow deeper analysis.
That approach can save potential misfires with consumers, such as the famous Target overreach that Forbes reported in 2012. In that instance a customer incidentally discovered his daughter's pregnancy when he complained about the number of pregnancy-related coupons coming to his door.
Metrics can ultimately obstruct understanding customer experience from IoT if not used correctly. Marketers must minimize score obsession and look at the activities that can best describe customer behavior.
It will be in those moments where the dots best connect, and lead tech-savvy marketers to a place that feel more like Kansas than not.
More on the IoT
We welcome your comments on this topic on our social media channels, or
[contact us directly]
with questions about the site.