Defense Dept. Calls For Expanded Nuclear Monitoring
US must ramp up surveillance and big data analytics tools to meet challenge of global nuclear proliferation monitoring, warns DOD Defense Science Board report.
The world's nuclear future looks a lot different than its past. As access to nuclear knowledge widens, so does the need to monitor nuclear proliferation globally. But that's not something that the US government is fully equipped to address, according to a report released by the Defense Department's Defense Science Board this month.
The report, "Assessment of Nuclear Monitoring and Verification Technologies," argues that the lines between intelligence and traditional monitoring are blurring, therefore technologies for battling terrorism should also be used to address the threat of proliferation.
The report lists two types of proliferation of equal concern: "vertical," the increase in capabilities of existing nuclear states; and "horizontal," the increase in the number of states and non-state players owning or attempting to own nuclear weapons.
Future "monitoring will need to be continuous, adaptive, and continuously tested for its effectiveness against an array of differing, creative, and adaptive proliferators," Dr. Paul Kaminski, chairman of the Defense Science Board, said in a memo included in the report.
[Security agencies see more tech support in 2014 funding. Read Budget Bill Boosts Cybersecurity Spending.]
The report argues that the standard for monitoring nuclear activity should happen as early in the planning and acquisition process as possible.
"New intelligence, surveillance, and reconnaissance (ISR) technologies, demonstrated in recent conflicts, offer significant promise for monitoring undesirable nuclear activity throughout the world," the report said. However, the "advances in persistent surveillance, automated tracking, rapid analyses of large and multi-source data sets, and open source analyses to support conventional warfighting and counterterrorism have not yet been exploited by the nuclear monitoring community."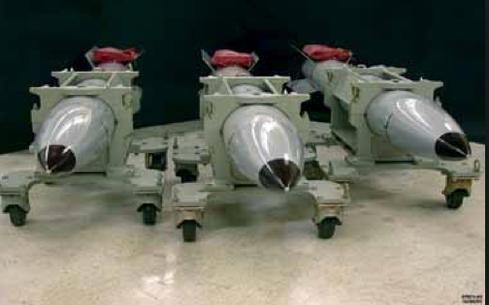 Developers of such capabilities are generally uninformed about the challenges and requirements of nuclear activity monitoring. The report recommends that the agencies involved, including the DOD, Department of Homeland Security (DHS), and the Intelligence Community Standard (ICS), led by the National Counterproliferation Center, develop a joint roadmap for implementing an "integrated, more comprehensive, and responsive monitoring architecture" for nuclear weapons activities.
The report's big technical conclusion centers on the importance of overhauling the monitoring framework used to find groups that represent a nuclear threat before they act. According to the report, the framework should "expand cooperative agreements; adopt and adapt new tools for monitoring -- such as open and commercial sources, persistent surveillance from conventional war-fighting, and big data analysis -- across the IC, DOD, and DOE; and develop and integrate technical capabilities with technology and concept of operations."
Addressing growing nuclear demands will require "a combination of evolution and innovation," the report said, and major commitment by the federal government.
Elena Malykhina has written for The Wall Street Journal, Scientific American, Adweek, and Newsday. She covers the federal government, including NASA's space missions, for InformationWeek.
Can the trendy tech strategy of DevOps really bring peace between developers and IT operations -- and deliver faster, more reliable app creation and delivery? Also in the DevOps Challenge issue of InformationWeek: Execs charting digital business strategies can't afford to take Internet connectivity for granted.
We welcome your comments on this topic on our social media channels, or
[contact us directly]
with questions about the site.