As DevOps talent remains in limited supply, some organizations are turning to alternative resources to fulfill their app creation needs. Companies naturally want to build apps quickly for internal and external purposes, but they might not have the time or in-house skills to build them from scratch. That is where some experts say low-code and even no-code development can come into play.
Low-code development uses premade tools that allow for a relatively light touch with a graphical user interface to produce functional apps. No-code development takes the drag-and-drop simplicity even further to create an app. Interest in such alternative approaches to development is escalating quickly.
Who Is Getting In On the Action
Salesforce, for example, threw its hat into this market. In January, the company announced the release of a toolset called the Lightning Platform Mobile for quickly creating mobile apps. The tools use pre-built JavaScript components for low-code development. Salesforce said it rolled out the platform partly in response to "a significant mobile developer skills gap" at some 48% of IT organizations in the market.
Numerous players on the scene are offering ways for companies and even government entities, to develop apps through low-code or no-code solutions. In February, no-code cloud app platform developer Skuid announced that sales outsourcing solutions provider MarketSource would use its services. MarketSource initially plans to use Skuid's platform to roll out mobile apps for major automotive manufacturers. App creation for the consumer electronics and telecom markets is expected to follow.
Skuid CTO Mike Duensing says the market should not be surprised by complex technology being distilled into simpler forms. He says the rise of low- and no-code is comparable to mobile devices being packed with computing power that once resided in mainframes. "It is a level of abstraction that keeps going," Duensing says, "making something tedious, hard to do, and time-consuming much easier to do."
Why It Is Worth Consideration
The obvious benefit in going low-code or no-code, he says, is it alleviates the heavy lifting that usually comes with coding from the ground up. "That makes the job of the developer go much, much faster," he says. This can be especially helpful as the backlog of app development at many enterprises continues to grow, Duensing says, with no end in sight.
An organization might purchase off-the-shelf applications if they are pressed for time and shorthanded, but such software might not perform all the functions an enterprise needs, he says. There is a frustration that such apps maybe can't be customized," Duensing says. Low-code and no-code can help scale and accelerate deployment, he says. "If I can give one developer the power to do the work of five developers, it gives me the scale I need in a challenging hiring environment."
Widespread Possibilities
Adoption of low-code development is not limited to the business scene, says Mike Hughes, senior director product marketing for low-code platform OutSystems, because of the widespread need to innovate. "Every organization is under pressure to transform," he says. Government entities such as the City of Las Vegas have turned to OutSystems to help them update and streamline operations. The company provided Las Vegas with low-code resources to develop a tablet-based field services app for city inspectors, he says. This replaced certain manual process for capturing signatures, taking photographs, and other tasks.
Local governments, Hughes says, need such services because they might compete with each other for business. Older IT and legacy systems that tend to be inherent in government can hold them back from acting fast. It also makes it hard to modernize them, he says, especially with limited resources.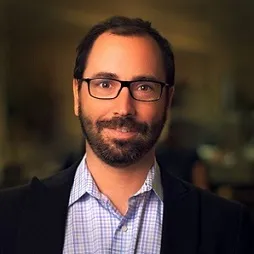 Paths of Least Resistance
Hughes says low-code can make life easier by automating workflows, replacing portions of large applications, and complementing other operations, such as replacing spreadsheets. He is also quick to point out that there is a distinction between low-code and no-code, which he says can be limited in its options and features by comparison. There are also inherent limitations with low-code compared with developing applications from scratch. "Organizations that want to create a unique digital experience, low-code is not going to be a fit," Hughes says. He does see opportunities for government and other entities to make their first strides with budding innovations. "Low-code offers a way for organizations to experiment with robotic process automation, AI, and machine learning," he says.
There is some sense of inevitability, says Agiloft CEO Colin Earl, that certain aspects of coding will be streamlined. "No-code represents the next evolution of a process that has been going on for decades." Agiloft is a provider of agile business process software. Earl says this cycle has seen mainframes transform to minicomputers and then to cloud deployment that removes hardware from the equation of what IT managers worry about. "They still have to worry about coding," Earl says. He likens what no-code offers to software deployment to the stress relief the cloud brought to hardware deployment. The potential for cost savings, he says, will also be hard for organizations to ignore. Based on Agiloft's analysis, it might cost as much as $330,000 per table using traditional coding resources to build out a completely custom table with all the testing needed to certify it. Using no-code alternatives, Earl says the cost drops to $5,000 to $10,000 per custom table.
Though he does not see the talent shortage turning around anytime soon, Earl believes that no- and low-code can help organizations to satisfy some programming and development needs. Faster development might not suit every situation, but it can alleviate some pain points. "It's the difference between carving a statue with power tools as opposed to a hammer and chisel," he says. "That does not mean everyone will be Michelangelo."