10 Most In-Demand Programming Languages of 2018
Do you have the skills you'll need to succeed this year, or are you still betting on a COBOL revival?
With the arrival of a new year, software developers face a rapidly changing landscape. Platforms and business needs are evolving while programming languages are either gaining or falling in popularity. Developers looking to keep their careers on track should acquire new skills, brush up abilities in areas they've long neglected, and reluctantly bid farewell to favorite tools that are rapidly losing their luster.
Coding boot camp operator Coding Dojo recently analyzed data collected by job website Indeed.com, covering 25 programming languages, stacks, and frameworks, in an effort to determine which will likely be the seven most in-demand coding languages of 2018, as well as three up-and-comers.
The days of developers basing their careers on just a single programming language are over, declared Speros Misirlakis, Coding Dojo's head of curriculum. "Programmers must know at least three to five programming languages and have some knowledge about those entire stacks — front-end, back-end, and database—if they want to stay relevant in the web development field," he explained. "Much like any tool or application, companies use different coding languages for different requirements; there's not a one-size-fits-all option."
Here are Coding Dojo's top picks for 2018: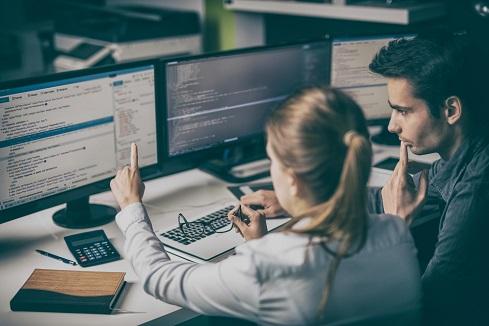 John Edwards is a veteran business technology journalist. His work has appeared in The New York Times, The Washington Post, and numerous business and technology publications, including Computerworld, CFO Magazine, IBM Data Management Magazine, RFID Journal, and Electronic ... View Full Bio
We welcome your comments on this topic on our social media channels, or
[contact us directly]
with questions about the site.