7 Skills Every IT Project Manager Needs
Project managers on the IT team don't need to be the all-knowing tech expert, but there are key tech skills that help them succeed.
In the world of project management (PM), universal traits such as communication, organization and negotiation skills are absolute requirements to be successful. However, if a PM focuses on the area of information technology, sometimes it takes a bit more to truly be great.
Today, we'll cover seven skills that IT project managers should be striving for to achieve the highest level of success for technical projects in the enterprise.
The question of whether project managers need to possess certain technical skills has been discussed at great length over the years. It's been my personal experience that not only is it beneficial that PM's working on IT projects have a base level of technical proficiency, it's becoming more important all the time. The primary reason for this is twofold. First, technology projects are becoming more complex in at a time when everything is becoming virtualized, distributed, and abstract. This is making projects far more difficult to conceptualize. Yet, with even a rudimentary level of modern infrastructure IT skills, an IT project manager can understand big picture concepts and better anticipate potential roadblocks from a technical viewpoint.
Second, because of the business shift to digitization, companies are relying on technology more and more to create competitive advantages. Therefore, the success rate of IT-focused projects must increase for a company to survive. PM's with a better understanding of the technical milestones of a project are more likely to succeed because they have a clearer picture. This not only benefits the organization utilizing the combined skills, it creates a higher demand for those that possess both traditional project management and technical skills.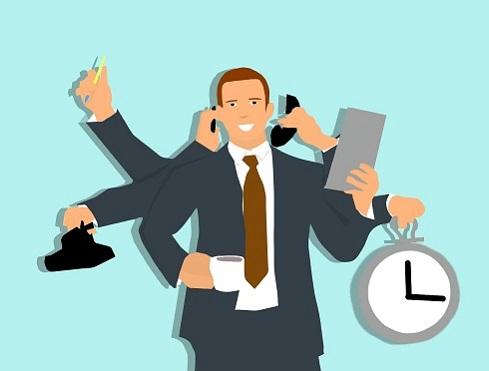 One somewhat valid concern regarding project managers that possess technical skills, is that they might end up attempting to fill two roles. One of the project manager, and the other as a technical resource. It's possible, then, that the project veers off course when the PM is too focused on the project's technical aspects. While this can happen, the problem really presents an exercise in discipline for the PM to know when to stop contributing to the technical challenges and instead focus on the bigger picture of keeping the project on course and on/under budget. If the technical project manager can't do that, then they're not the right fit for the PM role.
Please join us as we look at some of the unique skills we think make for a great IT project manager. After reviewing our list, we'd love to hear your opinion on skills you find valuable to IT project managers -- or if you have stories of projects that have successful/unsuccessful due to a PM's skillset.
Andrew has well over a decade of enterprise networking under his belt through his consulting practice, which specializes in enterprise network architectures and datacenter build-outs and prior experience at organizations such as State Farm Insurance, United Airlines and the ... View Full Bio
We welcome your comments on this topic on our social media channels, or
[contact us directly]
with questions about the site.