9 Challenges Slowing Blockchain Deployment
Enterprises that want to get started with blockchain will need to be prepared to overcome significant barriers - both organizational and technological.
By now, you've probably at least heard of blockchain. It's the secure distributed ledger technology that underlies cryptocurrencies. Enterprises are finding a lot of new ways to use blockchain, and experts believe that it will have a revolutionary impact on certain industries.
In its worldwide IT predictions for 2018 and beyond, IDC said, "By 2021, at least 25% of the Global 2000 will use blockchain services as a foundation for digital trust at scale." And according to Thomson Reuters, companies have already invested more than $1.5 billion in blockchain.
IDC predicts that those investments will continue and expects "blockchain ledgers and interconnections to evolve at a slow and steady pace over the next 36 months. Early adopters will have the opportunity to establish very strong positions in the ecosystem, while slower adopters will not be entirely boxed out but should be exploring use cases."
However, not all those early adopters are experiencing success.
A Deloitte analysis of GitHub data found that developers have created more than 86,034 blockchain-related projects, including more than 9,375 that were started by organizations. However, 92% of those of those blockchain projects had been abandoned, and only 8% were still being actively maintained by their creators.
For enterprises interested in using blockchain, the odds aren't good. Yet experts say that organizations can increase their chances for success by learning about the barriers associated with blockchain adoption and developing strategies for handling those challenges. Nine of those challenges stand out as being particularly troublesome.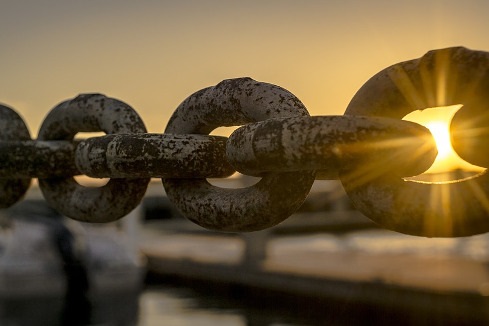 Cynthia Harvey is a freelance writer and editor based in the Detroit area. She has been covering the technology industry for more than fifteen years. View Full Bio
We welcome your comments on this topic on our social media channels, or
[contact us directly]
with questions about the site.