Why ING Entrusted Core Dev Needs to Low Code/No Code
Banking and financial services giant turned to Genesis's platform to tackle certain app development.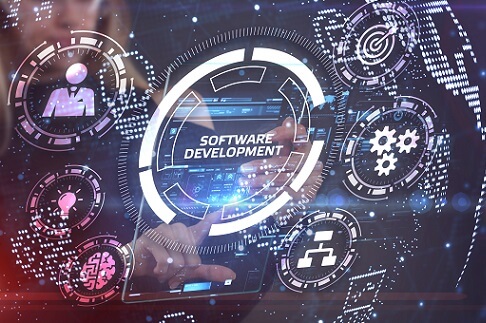 ING's exploration of low-code and no-code app development seems to show this resource is maturing to do more of the heavy-lifting required for core enterprise operations. As a banking institution, ING naturally operates in a heavily regulated sector that can include stringent demands on the apps and software it deploys. Data security concerns are just starting points for developing apps in the financial space.
Making use of Genesis's low-code/no-code resources, ING is experimenting with ways to be more flexible that also include its own internal methodology for innovation and agile delivery. Matthew Rhys-Evans, digital lending lead at ING, says his company in 2018 was investigating projects that needed new applications and solutions. "We're going from having big legacy platforms of technology to really focus on data," he says.
Rhys-Evans at the time was doing technical work that was loan market related, such as loan trading and getting insurance on loans. "Lending itself doesn't have a lot of technology," he says. "It's been ignored a bit." Powerful computing systems may exist, but he says the lending market can still be rather manual and document driven.
Rhys-Evans saw an opportunity to update the loan trading system and an insurance system where the workflow could be improved, as well as exploration into new areas, he says. Teams at that time used Excel spreadsheets and worked out manual processes, Rhys-Evans says, using emails rather than applications and tools to connect with their colleagues.
About that time, he got introduced to Genesis while looking for solutions that had flexibility to build applications -- though not from scratch -- that could support the intricate demands and data points of loans. "Across all our loans, there's a lot of different types of instruments and characteristics," he says.
Rhys-Evans says he wanted to find a tool that could create applications that could handle ING's data. The first foray with Genesis's platform led to work on credit insurance, which included a global database. "We had a portfolio manager who was spending far too much time, literally not finishing the job every month," he says. Those tasks included checking to ensure all data and deals were properly in the core systems -- which they were not.
"Business was growing very quickly, and we halfway had a solution with Excel, but it just wasn't fit for purpose," Rhys-Evans says. ING looked externally and internally for solutions, including from existing vendors, he says, and the framework Genesis offered looked like it could work with the loan market.
Brad Bailey, research director with research and advisory firm Celent, says financial institutions in wholesale, capital markets, and financial services have asked if they can use low code to build robust systems that meet their requirements. He wrote a case study on ING's use of low code through the Genesis platform and says security is a core priority for a financial institution that makes use of such resources.
"Everything has to be ultra-secure in this environment," Bailey says. "Then it's the integration with all the systems -- what are the APIs that you have? How are you processing the data? How are you connecting and creating the marketplace?"
What is needed around such technical needs, he says, is compliance, data lineage and permissioning. "That gets into a lot of the regulatory mandates that we've seen, like GDPR (General Data Protection Regulation), where you really have to have that," Bailey says.
A new generation of low-code/no-code development capabilities is emerging, says Genesis CEO Stephen Murphy, that can take deliver on enterprises' needs, including in regulated markets. "There are certain things, which were key to the application," he says. For example, the platform had to calculate insurance tenders for syndicated loans."
The platform, Murphy says, offers flexibility for users to function more like professional developers with nuanced control. "We focused on really giving core systems," he says, "and also enhancing developers lives."
The first generation of low-code/no-code resources may have been seen as ancillary, Murphy says, whereas the latest offerings in the space can fill the role of being the system of record, which must have specific, complex calculations built on the platform. "None of these things are available in this first generation of low code/no code," he says.
Early offerings in low code and no code typically meant giving a team member who might not have the skills of a professional developer a platform that would let them create apps, usually with some automation or resources that simplified the task. Apps created by so-called citizen developers under those circumstances tend to not be as complicated as something produced by professional developers.
Murphy says his company's platform includes resources that can address demands of highly regulated sectors such as finance. This includes visibility into who has access data, what events happened in the system, and who has permissions to incite events. "These things are very fundamental, not just to financial markets," he says.
Related Content:
Should You Trust Low Code/No Code for Mission-Critical Applications?
ServiceNow's CIO Sees Strategic Fit for Low-Code Development
HealthBridge's Low-Code Strategy to Process Medical Claims
Texas County Turns to Low-Code Database for Vaccine Registrations
Joao-Pierre S. Ruth has spent his career immersed in business and technology journalism first covering local industries in New Jersey, later as the New York editor for Xconomy delving into the city's tech startup community, and then as a freelancer for such outlets as ... View Full Bio
We welcome your comments on this topic on our social media channels, or
[contact us directly]
with questions about the site.