For many, there is a sense of optimism and anticipation in this new year. Hopefully, the disruptions of 2020 brought on by the pandemic will be left behind, and we can return to a sense of normalcy. Regardless of what comes to fruition, one thing is for certain: 2020 has changed the way IT teams communicate and collaborate.
The work from home shift pushed many IT teams to adopt and enhance cloud and DevOps as part of their digital transformation journeys. While these transformations left them with a greater level of maturity, they also created challenges, as IT teams now must figure out how to support and maintain these newly implemented DevOps assets.
With these accelerated technology transformations already underway, here are the top three DevOps trends to expect in 2021:
1. DevOps patterns and templates
A large enterprise typically has hundreds of applications, and IT teams create hundreds of pipelines to implement DevOps workflows for each. How can teams keep up with the required support? By identifying patterns within the DevOps pipelines, teams can create them using templates. The pipelines can be formed using developer events like code commits and then removed when tasks are completed. This strategy makes the support management process simplified, streamlined and standardized.
One of our clients identified 40 DevOps patterns while implementing DevOps pipelines for approximately 400 applications. By industrializing the process of creating the pipelines, they were able to reduce human error in addition to reducing their support and maintenance costs.
2. Self-service portal for DevOps services
As more IT departments begin to adopt DevOps methods, the scalability of teams to support them becomes more challenging. Teams are often globally distributed, requiring pipelines to be configured, created, trained, and checked around the clock. DevOps engineers are highly skilled, and it's critical that they can support production incidents and upgrades.
By building a self-service model for all DevOps service requests, teams can scale their DevOps functions for the present and future. This alleviates the existing reliance on limited resources that are stretched across the globe, and instead allows teams to rely on process automation to pick up the slack. Rather than completing the repetitive, tedious, time-consuming tasks, DevOps teams can focus on resolving complex issues that require their advanced skill sets.
3. A 'You build it, you run it' DevOps culture
Enterprises typically build their operating models around the functions they perform, such as development, testing, and support. Legacy IT operating models have become siloed, with minimal coordination, feedback, and assurance. A POD-based operating model for DevOps can help. Within this model, cross-functional, agile teams work cohesively on common objectives; there is an emphasis on the team rather than the individual. POD-based models also increase room for experimentation and innovation, with total ownership of the product in a "you build it, you run it" culture.
As DevOps implementations continue to be adopted across enterprises in 2021, leveraging patterns, self-service portals, and POD-based models will maximize the benefits in the long-term. DevOps is a rapidly growing part of digital transformation journeys, and the organizations that put their teams in positions to support and maintain their assets will be well-positioned to continue their evolutions in 2021 and beyond.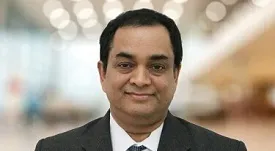 Venky Chennapragada is a DevOps Architect at Capgemini with 20+ years of IT experience. He leads many large enterprise Bi-Modal IT and DevOps transformation initiatives for Fortune 500 clients. In DevOps transformations, he works on automating environments, building container orchestration, and leads IT strategy by giving tool recommendations, generating business cases, and set up architecture references for enterprises.