Announcing a strategic partnership is an exciting time for a business. Your organizations are about to start working on something new that can benefit your company, your employees, and your customers. Depending on what your partnership will offer, you might even be disrupting the market and creating a new model for others to follow.
However, for a strategic partnership to live up to everyone's expectations, what happens after the announcement is critical. Strategic business alliances, like any kind of relationship, require attention, effort, and good communication to remain healthy and productive. Here are six best practices for setting up or tuning up your organization's strategic partnerships.
1. Start with value creation and commitment
The foundation of a successful long-term partnership is the creation of value. Revenue will be an expression of the value the partnership creates. In the most successful alliances, there's a clear understanding of what the benefits are for all the partners involved. For example, when pandemic-related health concerns reduced in-store shopping, many retailers quickly sought out partners who could help them pivot to ecommerce and deliver a better experience for online customers. In exchange, these alliances presented growth opportunities for providers of fraud prevention, shipment management, reverse logistics and other ecommerce services.
With your company's value goals in mind, think about any potential roadblocks to creating that value and find ways to remove them. The most powerful tool you'll have in clearing a path for your partnership is C-suite support. Without executive buy-in, the partnership is unlikely to succeed, so work to secure that before making a commitment.
2. Set a path and choose the right metrics to measure your progress
Once you've identified the value that your partnership can create and have executive backing, it's time to create a plan and decide what KPIs to measure and deliver against. You and your strategic ally will need to agree on the objectives of your partnership, your vision for reaching that objective, your process, and how often you'll review your progress together.
Both parties need to be willing to continually iterate as the partnership grows and evolves, too. Consistently review your data, analyze it, and watch for changes in the market that could either disrupt your plans or propel you toward your goals. For example, as we saw with the pandemic-related shift to ecommerce, your partnership may need to change its offers or its customer base to keep delivering value. Whatever the next major disruption is, companies that are ready to respond fast to changes in buyer needs will be in the best position to stay relevant, deliver the best service and build the most customer loyalty.
3. Choose the right person to manage the partnership
A successful partnership requires an investment of time and regular attention to stay on track and see success. This requires a dedicated manager, someone with the business expertise, the interpersonal skills to cultivate and maintain the relationship, and the willingness to be honest and frank about where the partnership is going and what it needs to thrive.
An experienced alliance manager will track value creation as well as "soft-skills" but critical issues like executive and partner team interaction, communication, and idea sharing. A skilled alliance manager will also check in on and work to build up the overall level of trust, respect and cooperation that are present, even when the partnership is working through an unplanned or difficult challenge.
It's also important to think about where responsibility for the partnership should fit in your company's structure. Often, partners assign responsibility for a new alliance to sales and marketing because they expect the partnership to help drive revenue. However, sales and marketing is not usually where the partnership's value is created. That resides in the solution or service that the partnership will offer, and that typically comes from another area of the company -- for example, R&D at a tech firm, or management advising at a consulting and services firm.
4. Check in with partners regularly
Your check-in schedule with your strategic partners will depend on the portion of your business that depends on that relationship. For example, if you have a strategic alliance to serve a niche market that's a small part of your overall business, you might touch base with your partner anywhere from every month to once a quarter. However, a large global strategic partnership that affects the bulk of your business might require more frequent check-ins to make sure everything is on track.
5. Know when your partnership needs to change course
Even with careful management, there are lots of factors that can affect the course of your alliance. For example, a change in the market, underperformance, or the arrival of new executives can require you to adjust or pivot within the partnership.
When this happens, it's helpful to revisit the basics, including the reasons why you created the partnership and the goals you hoped the alliance would achieve. Then, you need to take a clear-eyed look at whether those reasons and goals still make sense.
Next, evaluate how the different personalities in the partnership are getting along, especially if there are new people involved. Do you still have the executive-level alignment that's required for a strategic partnership to work? Finally, look at your partnership data and listen to the market. Has there been a change in market demand that your alliance can serve?
For example, when many people started sheltering in place in early 2020, travel and health restrictions meant that the traditional B2B high-touch, in-person way of selling needed to change. Some technology partnerships were able to pivot to digital B2B selling tools and get those offers to market quickly, allowing them and their customers to continue to sell remotely.
6. Use this quick checklist for strategic partnership planning beyond implementation
Whether you're an experienced strategic partnership manager or work with a company that's getting ready to launch its first alliance, this checklist can help you build value over the long term:
Identify the value your partnership will create or is creating now. Remember, value creation is the goal and revenue is the result.
Work with an experienced alliance manager. If that's not possible, appoint a manager with excellent emotional intelligence and an understanding of the value-creation process and make the partnership their full-time responsibility.
Keep learning as your partnership evolves. Even managers who've handled many alliances know that there's always more to learn about cultivating strong relationships, evaluating partnership data and make decisions based on that data.
When you stick to these core principles, you can get the most value from your alliances for your organization, your employees, your partners, and your customers.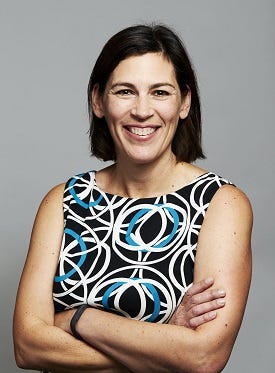 Lori Fazeli has more than 25 years in the high-tech industry. In her roles, she collaborates internally and externally to communicate the unmatched value of amazing products and services including cloud applications and platform services as well as enable customers and partners to release these solutions in market. Prior to Capgemini, she worked at Microsoft and Oracle, where she wore several hats over her tenure in IT, Field Sales, Customer Success, and Alliances.