Bank of America IT executives gathered for two days in Silicon Valley in October for what they call an "innovation summit," where they met with about 40 handpicked technology startups to hear about new products.
That's not the surprising part, since lots of CIOs now take their leadership teams on an annual pilgrimage to Tech Mecca. What's surprising is how many of those vendors BofA ends up doing business with: 17% of the roughly 200 startups the bank has hosted at those events over the past five years.
"That's a pretty good hit rate," says David Reilly, BofA's global technology infrastructure executive, who also leads the annual startup event, which includes vendors of security, data analytics, social media, storage hardware, and other products.
But can startups really scale up to the needs of Bank of America, which has more retail outlets than Wal-Mart has stores, more ATMs than Starbucks has coffee shops? "We haven't actually found for the startup community that scale has been any more or less of a problem than we find it to be with some of our larger providers," Reilly says. "Given the size and scale of our infrastructure, if a product has a scaling issue, we will find it."
BofA's work with startups balances two sometimes opposing forces: the need for reliability against the need for new ideas.
Clear-eyed view
Reilly's boss, Cathy Bessant, is no romantic for glitzy tech. Before she was named head of the company's 100,000-employee Global Technology & Operations organization, Bessant ran various business units at the bank. Ruthlessly practical might be one way to describe her view of emerging tech. "The next bright shiny thing that might not work is clearly less important than things that work day-in and day-out," Bessant says.
[ Read the related feature story, IT Chief Of The Year: Bank Of America's Cathy Bessant. ]
Yet she recognizes the need for fresh thinking. In April 2013, she called a meeting in Charlotte, N.C., of C-level executives from nine of the company's most strategic tech vendors, to lay out what she expects from them in the post-financial-crisis world.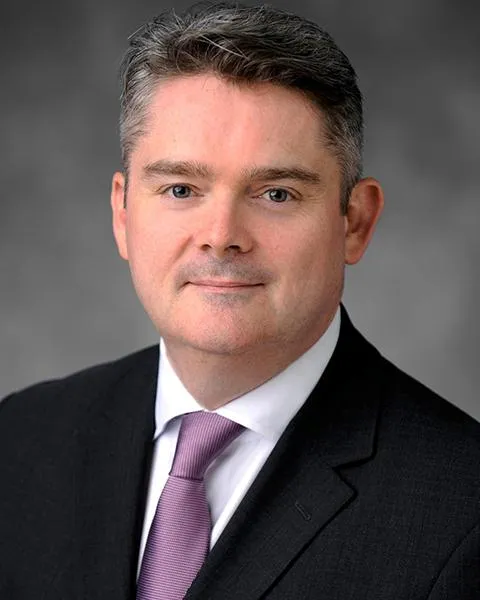 Alongside some household tech names were a few tiny startups, including one that provides data center capabilities via a shipping container. Bessant says BofA needs such containers as part of its new software-defined data center architecture, so that it can flex computing capacity up and down without having to pour a lot of concrete or sign pricey leases. "That doesn't happen without Cathy's drive to say, 'We have to think about this differently,'" Reilly says. "If we think containerized data centers are part of our future, then those organizations deserve a seat at the table."
Bank of America won't disclose tech vendor names, but Reilly describes one startup from its innovation summit that does much faster system monitoring by clustering devices on the edge of the network to monitor each other, rather than doing hub-and-spoke monitoring and reporting. "The bigger you are, the faster it goes," Reilly says. "... The lack of legacy with some of the startup companies makes them think of these problems in different ways."
New thinking
Bessant demands new thinking from all of its tech vendors, big and small. At that day-and-a-half meeting with vendors in Charlotte, she laid out the company's new expectations, which Reilly describes in four broad areas.
One, the bank wants open standards and interoperability -- meaning your software and hardware must run well with other vendors' gear. That makes it easy for BofA to switch vendors, so the only reason for BofA to stay with one would be if it provides superior performance. "The parallel she draws there is that that's how our customers treat us," Reilly says.
Two, Bessant wants tech contracts whose costs scale down as well as up, since the bank is consolidating and shrinking its tech footprint, shedding redundant systems collected through years of acquisitions.
Three, tech vendors must share BofA's risk and regulatory posture, including in some cases agreeing to contracts that make clear they share in the liability if their technology causes problems that lead to losses or fines for the bank.
Four, vendors must "understand the bank is driving down technology expenses now and forever," Reilly says. If you're open, have contracts that flex up and down, and align with the bank's risk culture, "you'll grow your share," Reilly says. "Not all our partners will make that cut. It will be very hard for some of them to let go of the proprietary nature of hardware and software, for example." But in the past year, he says, the bank has been able to "re-baseline" three of its major vendor agreements around these principles.
[ Learn more about Cathy Bessant and her strategy: See Bank of America Tech Chief Cathy Bessant: What I Believe. ]
Get the new Chief of the Year issue of InformationWeek.
Apply now for the 2015 InformationWeek Elite 100, which recognizes the most innovative users of technology to advance a company's business goals. Winners will be recognized at the InformationWeek Conference, April 27-28, 2015, at the Mandalay Bay in Las Vegas. Application period ends Jan. 16, 2015.