enjoyed all the glory. This happened because Ballmer frequently hesitated to disrupt his company's biggest revenue streams, such as Windows running on PCs. Microsoft also quietly developed blood-sugar-sensing contact lenses well ahead of Google's recent attention-grabbing announcement of a similar project. Nadella needs to show that Microsoft can break the mold with the products it brings to market, not just the ones its researchers dream up in labs.
Microsoft could demonstrate a compelling vision for the Internet of Things, perhaps through connected home or smartcar technologies. But a more likely candidate might be Cortana, Microsoft's rumored competitor to Apple's Siri. Ballmer repeatedly justified his company's costly investment in Bing and related projects with references to a magical machine-learning infrastructure that would anticipate users' needs before they occur. Commentators have already linked this technology to Cortana rumors. Recent online chatter has indicated Microsoft's virtual assistant could debut at Build. Nadella ever-so-obliquely stoked this speculation Tuesday by quoting many of Ballmer's talking points.
5. Make Office truly cross-platform. Ballmer conceded last year that a touch-first version of Microsoft Office will be coming, not only to Windows tablets, but also to competing products, such as the iPad. Nadella will only benefit by making this move sooner than later.
For one thing, the new software will demonstrate that Microsoft can translate its traditional mouse-and-keyboard tools to a new user interaction model. Office 365 has already moved Microsoft's productivity software into the cloud, but as Nadella has already said, the future is about both cloud and mobility. Microsoft needs to prove it can be a thought leader in both regards.
Moreover, by releasing Office for the iPad, Nadella will challenge his device teams to prove their worth. Under Ballmer, Microsoft withheld Office from iPads and Android tablets in an ostensible attempt to boost demand for Windows devices. The plan hasn't worked particularly well, making the near term an opportune time for Nadella to turn Apple's success into an opportunity for Microsoft.
6. Learn how to balance customer needs, company ambitions, and investor demands. Last year, the hedge fund ValueAct, which owns a large stake in Microsoft, negotiated to secure a board seat for its president, Mason Morfit. A recent Bloomberg article claims ValueAct opposes Microsoft's hardware goals, which only added to a string of reports suggesting prominent investors want the company to focus on enterprise software.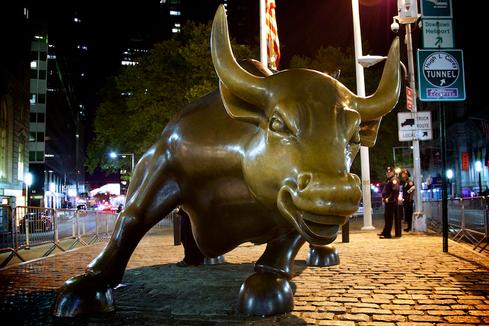 Ballmer was never popular with Wall Street, as investors were frequently disappointed with their share of the company's massive profits. Nadella will have to appease such concerns, especially with Morfit and other activist investors gaining prominence. But he will also have to protect long-term goals, even if they conflict with short-term earnings. To do so, he'll need to persuade not only stockholders, but also legions of customers left underwhelmed by Windows 8.
InformationWeek Conference is an exclusive two-day event taking place at Interop, where you will join fellow technology leaders and CIOs for a schedule packed with learning, information-sharing, professional networking, and celebration. Come learn from each other and honor the nation's leading digital businesses at our InformationWeek Elite 100 Awards Ceremony and Gala. You can find out more information and register here. In Las Vegas, March 31 to April 1, 2014.