It's been nearly a year since the world of office workers made a sudden and unexpected migration to work from home, often over a period of just days. It was an impressive feat when you consider how long such a project would have normally taken in pre-pandemic times -- probably at least six months of planning, perhaps another six for execution, and then a few more for cleaning up the inevitable issues.
Today many companies are looking at that almost instant migration as a learning experience for how to execute on ideas faster. While the experience was less than ideal, they want to keep the things that were positive about the move like speed and agility. The pandemic opened our minds to new ways of doing things. It made us look for new ways to get our tasks done and transact business. For instance, instead of signing documents and contracts in person, you may have seen an uptick in the use of electronic signatures.
That's meant an increase in business for San Francisco-based DocuSign, an electronic signature and contract management cloud software company with close to 7,000 employees and contractors.
As the pandemic sent everyone home, business ramped up for digital signatures and transacting business and signing contracts online instead of in person. Sure, you may have run into some digital signatures in pre-pandemic times. But the COVID-19 crisis marked a catalyst for the growth of the digital signature business. That's meant significant growth for DocuSign.
For DocuSign, the challenge was managing the growth while keeping the expenses that came with it in check. On top of that the company itself had to send its entire workforce to their home offices over the course of a few days. DocuSign faced a number of challenges.
Yet before the lockdowns hit, the company had already lined up a few initiatives that were poised to help with these unforeseen challenges. Saran Mandair joined the company in September 2018 as VP of IT with a charter to help the organization scale without significantly increasing costs. To accomplish that he has focused on automation projects to enable the company to continue to grow and provide the same level of IT support to the company's employees without the need for hiring more IT workers.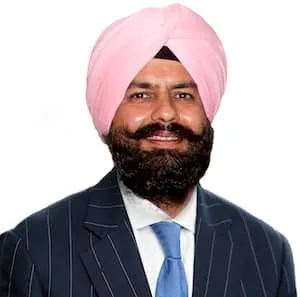 "We are always keeping our employees front and center," he told InformationWeek. "That is our focus and our guiding principle. But how do we do that from within IT?"
Mandair said he wanted to find a way to empower employees with better self-service options so they could more easily fix their own problems for simple things like password resets. By helping users with DIY on such requests, the team of 10 to 12 people handling the help desk could focus on more complex and challenging issues.
"Our north star is we want to automate all tier one requests," he said. "We also wanted to be able to have a bot answer in natural language to help service our end users."
DocuSign created a bot called Hearo that launched on a limited basis in February 2020, just before the pandemic lockdowns spread across cities.
"A hero is something that can do everything," Mandair said. That's the goal for the bot, too. While it's not to the point of automating all tier one tickets, the bot autonomously resolves 31% of all employee support issues, end-to-end, while routing other issues to the appropriate subject-matter experts. DocuSign created the bot using the Moveworks platform. The company says that Hearo now handles the work of eight full-time service desk agents. Mandair said that Hearo has enabled his organization to avoid hiring more tier one people even as the comany itself has grown with the addition of close to 3,000 employees and contractors in the past year. The bot has also provided instant IT help to 89% of DocuSign employees.
"In these challenging times some of our digital acceleration projects have actually helped drive more business," Mandair said. The company's automation and infrastructure projects have enabled the company to be able to scale to meet its growth.
But Hearo wasn't the only change. Mandair said the company has also distributed its services in the cloud so it can handle demand and manage in bursts.
"We had just started that project before the pandemic shut down," he said. "We had to accelerate that."
Mandair said that DocuSign continues to be a multicloud company, using Microsoft Azure, AWS, and Google's public cloud. The company has operated this way because acquisitions and different departments have had preferred different platforms. The diversity of clouds also provides some benefits for DocuSign, too, Mandair said.
"When it comes to our global expansion, it is easy for us to spin up our services," he said. We can lean on that and not worry about building something from scratch."
Yet multicloud is not always easy. "It's a continuous journey for us. They are trying to build tools internally so we can use the clouds in an agnostic way. It's tricky to use multiple cloud providers, but that is the goal," Mandair said.
DocuSign is also working on an IT project to automate identity. The vision is to streamline onboarding of new employees. That's the next item on Mandair's agenda.
"Whenever different members of different departments join, we know what identity and team they are a part of, so we know what hardware and software assets they get day one," Mandair said. "When we understand, based on identity, what credentials and software you need, it helps from a productivity perspective."
It's all part of the original vision and charter to enable all IT services via a self-service strategy, Mandair said.
"The more we can automate, the more it helps us to scale for our business growth," he said.
For more on IT, AI, and chatbots, read these:
The State of Chatbots: Pandemic Edition
Top 10 Data and Analytics Trends for 2021