One of the primary challenges for every enterprise in this era of digital disruption is how to sustain growth -- and the odds of success are diminishing.
Turn back the clock to the 1960s and companies that made the S&P 500 Index stayed there, on average, for the next 30 years. At today's churn rate, half of the 500 will be replaced in the next decade.
What will differentiate the enterprises that succeed in sustaining growth and the 50% that will lose ground?
For the last six years, we've asked thousands of knowledge workers around the world and across different industries where they think their business wins, and where culture, operations, and performance fall short. Our State of Work research -- and our observations from working with more than 3,000 companies around the world -- suggests four factors are in play for sustaining growth.
#1: Organizational agility
The Agile principles and working practices that have revolutionized software development in the last 20 years are breaking out of IT departments and changing the way business decisions are made.
Cross-departmental teams are formed around the product or outcome the business is looking to create rather than traditional management hierarchies and org charts. New leaders are empowered to redeploy themselves at the individual, team, or even organizational level to drive new market opportunities.
According to the 2019 report by 451 Research, "Systems of Delivery Take Agile Mainstream to Define the Future of Enterprise Apps," enterprises need to see an innately agile operating model "as table stakes, because digital disruption makes change the new norm in the market."
First step: Adopt an "expertise-first" mindset that looks beyond traditional management structures when assembling teams to tackle projects to make sure the right mix of talent is deployed.
#2: Technology
Companies that win understand that every-day access to consumer technologies is changing employee expectations of the tools they use at work. Employees expect the tools at work to match the personalization, user experience, and ease of information access provided by the technology they use in their personal life.
Eight in 10 respondents to this year's State of Work survey said they expected workplace technology to look more like Amazon and Instagram than traditional enterprise tools. Ninety-four percent said they wanted the task of finding data at work to be as simple as Googling it. Eighty-eight percent of workers rank the technology they use as an important part of the employee experience.
First step: When is the last time you looked back at your tech stack through the holistic lens of outcomes for the business? Maybe now is the time to do it to help your organization excel in both the competitive environment and the war for talent.
#3: Visibility
Fewer than half (46%) of State of Work survey respondents believe business decisions are made based on data. Worse still, a quarter told us they aren't sure how company decisions are made at all.
Firms that are fit for the future actively communicate company strategy with the intent to reach and engage everyone in the business. No one should doubt how decisions are made or, more importantly, why they are made.
In addition, all team members, along with executives, deserve visibility into exactly what the company strives to achieve. The prevailing ethos is to make work matter by helping everyone understand the contribution their efforts make to strategic results.
First step: Evaluate how you cascade your strategy throughout the organization, as well as the data you're inspecting against that strategy. This will clarify the link between the results of your team members' work and the strategy of the business.
#4: Work performance
Agile companies -- just like agile development teams -- have an unblinking focus on work performance that is aligned to a corporate culture that is positive, open, and honest with a continuous improvement mentality.
People and teams operate with confidence, not fear. Decisions are aligned using data about the status and performance of teams and projects, and they strive for excellence in resource management, making decisions based on real-time data rather than assumption or intuition.
Nearly seven in 10 (67%) of our State of Work respondents endorsed the idea of a new C-suite role: A Chief Work Officer to coordinate people, work, content, process, performance, and oversee the complete experience of working for the company. But in successful companies, the focus on work management also drives technology strategy and efforts to unify the tools used by workers into a digital spine rather than patchwork of incompatible applications.
First step: Talk with your team and evaluate your level of frankness to ensure you are moving toward a mindset of open and ongoing critique of work -- differentiating a critique of tasks from criticising the people executing it -- where feedback is welcomed in the service of improving performance and results.
Change is constant
If these four factors -- agility, technology, visibility, and work performance -- help to distinguish the companies most likely to sustain growth, the symptoms of an ailing enterprise culture can be read in team schedules.
In each of the six years of our research, we've found that knowledge workers, on average, spend only 40% of their time on what they were hired to do. Unnecessary meetings, poor planning, interruptive emails, excessive oversight, and a lack of standardized, documented workflows are all signs of a business that will struggle to sustain growth as wasteful practices eat away at productivity.
To survive and thrive, businesses need to organize and equip themselves to best deal with the one certainty of 21st century life: Change is a constant.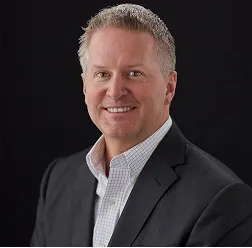 Steve ZoBell is the Chief Product & Technology Officer at Workfront and has worked for over 20 years in product development, software engineering and business management. At Workfront, ZoBell leads the Workfront engineering and platform hosting and operations organizations as they develop the company's purpose-built solutions for IT and marketing teams. He also works closely with the Workfront product and services teams to ensure that the technology platform is evolving to meet customer and market needs. He obtained his Bachelor of Science in Computer Science at the University of Utah.