Productivity has long been a central measure of business success. Now, as the world faces challenges and disruptions associated with a global pandemic, priorities and success criteria have shifted.
Looking after the wellbeing of ourselves, our families, and our colleagues comes before everything else. But as we all adjust to life working from home, one of the things keeping business leaders awake at night is how to keep their fragmented teams productive on the right work.
What does productivity look like today?
In the current environment, we need to rethink what we mean by productivity. Leaders need to appreciate that employees working from home now have other demands on their time, whether homeschooling their children or caring for at-risk relatives. Productivity in our new world of work means keeping physically isolated individuals focused on the right work, in the time they have available. It's about prioritizing work and being able to adapt to changes on the fly.
Seen through the lens of today's world of enforced remote working, I think the findings of a recent study conducted by 451 Research have renewed relevance. The research explored what businesses want to achieve, what's impeding them, and what they require to manage work more effectively.
The study offered valuable insights into the role of technology in accelerating work effectiveness, collaboration, and productivity. Based on these findings, 451 Research proposed a three-part framework for work management, which demonstrates how the three A's -- agility, autonomy, and alignment -- can help businesses address evolving priorities in the fast-changing world of work. These three A's are especially relevant when it comes to optimizing productivity in the current crisis.
1. Agility
More than anything else, the digital age requires businesses to be operationally agile. Even before the COVID-19 crisis, businesses were up against more change and disruption in markets than ever before. Such a disruptive environment means companies need to be able to respond quickly to changing priorities and demands. The ability to work quickly and ensure you're focusing on the right activities at the right time is particularly important now that employees are juggling work commitments around personal and family priorities.
Agility demands capacity, flexibility, and velocity. Businesses need to have sufficient capacity in terms of resources and expertise to complete the work they need to do. They also need sufficient flexibility in systems, processes, and technology to enable a rapid response to changing priorities. And they need to be able to work at sufficient velocity to switch between priorities and get tasks completed on time.
2. Autonomy
To achieve such operational agility, employees need autonomy. It's important to think about how people want to work -- to let them get work done in their own way. By enabling people to be masters of their own domains, you give them the confidence to work freely and productively. Such empowerment needs to be supported by the right information, customizable technology, and clear leadership. Any technology chosen needs to be easy for everyone in your organization to use in their roles.
3. Alignment
If people are working autonomously, you need to have checks and structures in place to ensure they work in a way that is aligned with your company strategy, departmental goals, compliance requirements, and other business imperatives. Alignment is all about transparency, ensuring people can see how their own work connects to your company goals. Using IT solutions that enable cross-departmental visibility throughout the organization will allow employees -- wherever they are working -- to see how their work connects to company objectives and impacts results.
Success is in the balance
The 3A framework can help guide work management strategies in today's fast-changing and fragmented world of work. Striking the right balance between these three interdependent attributes is the key to overcoming operational friction that can slow growth, hinder transformation initiatives, and stall productivity.
Choosing the right way to manage work is important in achieving this balance -- helping businesses redefine and optimize productivity and improve collaboration across their workforces as we all adapt to new ways of working.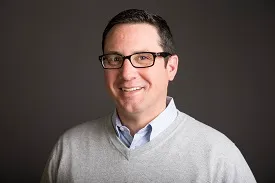 Scott Lee is in the Office of the CTO at Workfront. His team leads the go-to-market strategy, product positioning, messaging, merchandising, pricing, market management, product marketing, and business operations. Prior to Workfront, Lee helped EMC double its cloud data protection business by establishing the go-to-market for commercial segments. Before that, at Microsoft, he helped build the Xbox, Office, and Windows business globally. He has a BA in International Relations from Brigham Young University and an MBA from the University of Utah.