When you need an app for your smartphone, you go to an app store -- a software marketplace. Phil Bertolini thinks cities and counties should do the same thing, and his county is doing something about it.
Bertolini is CIO for Oakland County, Mich., a county that sits in the northwest corner of the Detroit metropolitan area. There are 62 townships, cities, and villages in the county, most of them small governments that contracted for at least some of their IT services from Oakland County.
Bertolini saw the services environment and began to see the possibilities for something more than a case-by-case world.
"What is the cloud, really? It's a platform for delivering shared services, and we've been doing that for the majority of our cities and public service agencies for years," Bertolini said during an interview with InformationWeek. "We started looking into it about four or five years ago and started thinking about whether we could package the services and deliver them in a more affordable way."
The affordable way Bertolini found was a government cloud, but there wasn't unanimous enthusiasm for the idea.
"When I threw the idea out in a meeting a lot of people thought I was crazy," he said.
Bertolini stuck with the idea and eventually won over the doubters. "Over a couple of years we refined our process and solutions. G2G Cloud was the result," he said. G2G Cloud Solutions offers two services at no cost to any government agency in Michigan. Over-the-counter payments and online payments are available through a transaction fee with no setup or up-front costs.
[ Curious about whether the cloud can ever be secure? Read Overcoming Cloud Security Challenges. ]
Bertolini said, "Because we're able to leverage our services, we can provide services like online payments at no to low cost. And then we found that the reason small governments can't use big-system services was cost. If we could provide the larger enterprise technologies at lower cost it would make them available to more governments."
Oakland County looked at the possibility of offering additional services and G2G Marketplace was born.
G2G Marketplace makes a number of different solutions -- both free and commercial -- available to government entities. Today, more than 30 entities have accessed services through the marketplace, all within the state of Michigan. Bertolini says that the idea of expanding beyond the state borders is intriguing, but such an implementation is complicated.
"We've been approached from out of state on G2G, but we haven't figured out how to do that across the state lines. We haven't broken through, but some people are trying to figure that out," he said, explaining that issues involving licensing, funds transfers, and liability (among many others) are complicated when government entities in different states are involved.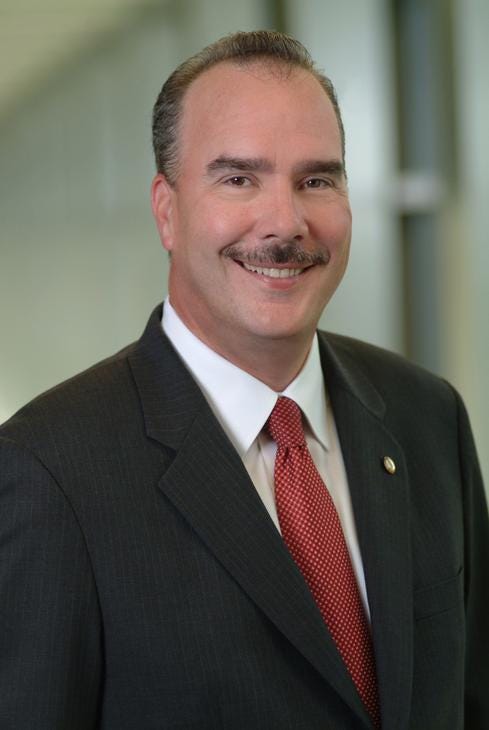 One of the services offered on G2G Marketplace is access to commercial software. Why would a small town go to G2G Marketplace for software rather than simply work with the vendor?
"One of the reasons small governments can't afford to get the larger services is that they can't even afford to go through the procurement process -- we take much of the cost out of that," said Bertolini.
Rock Regan, industry director for public sector at Kronos (a software company specializing in HR solutions) says that easing the procurement process is why his company joined the G2G Marketplace.
"One of the big challenges for small governments is the procurement rules. Every entity puts RFPs out, and some states have contracts the municipalities can leverage. In this case [G2G Marketplace] packaged things very nicely so we could get pre-qualified," he explained. "The fact that we're on the contract brings a lot of advantages. Oakland County made sure we went through the competitive process so other municipalities can be sure that we're there through that competitive process. In the past they would have to write their own RFP and go through the process -- Oakland County has gone through that process for them."
Bertolini said that the work has been worth it, so far, and he would like to see governments in other states build on the model Oakland County has created. "Is this something that can be replicated in other areas? Sure," he said. "I can't tell you how good it feels to have people in governments in other cities tell you how they were able to do things they couldn't have done otherwise. That's a win for us. I'd love to see other governments do it."
[Did you miss any of the InformationWeek Conference in Las Vegas last month? Don't worry: We have you covered. Check out what our speakers had to say and see tweets from the show. Let's keep the conversation going.]