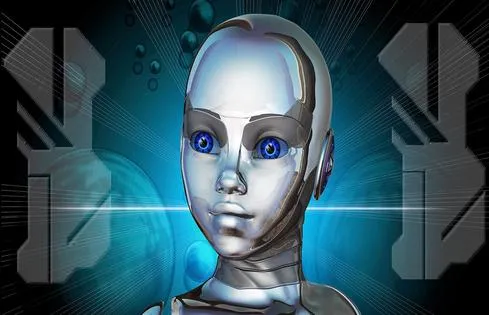 The Rise Of The Bots: 11 Ways Your Business Can Prepare
(Click image for larger view and slideshow.)
Microsoft had plenty of news for the enterprise this week with the release of Dynamics 365 and Skype Meetings. The company also announced leadership changes and an update of Windows 10 Mobile.
On July 6, Microsoft announced plans to combine its cloud CRM and ERP services into a single offering called Microsoft Dynamics 365. This marks the next step in its cloud-first strategy after its launch of Dynamics AX on Azure earlier this year was slow to start.
Dynamics 365 will include apps to help business customers manage field service sales, marketing, project service automation, financials, operations, and customer service. The idea is to simplify data management for business processes and apps.
[Predictive analytics and wearables are driving EHR growth.]
Power BI and Cortana Intelligence will be embedded into Dynamics 365. The Office 365 of each company will also be integrated to link the structured flow of business apps with the unstructured format of productivity and collaboration apps.
Dynamics 365 is expected to roll out this fall.
Skype Meetings, which launched July 5, is another new enterprise service. It's geared towards small businesses. The free online meeting tool gives users real-time HD video, audio conferencing, and a range of productivity and collaboration features.
Some of the options include one to share screens and content during calls and another to let people join meetings with one click from any device. Participants can opt to meet immediately or to schedule meetings in Outlook.
Other business features include the ability to record meetings and annotate PowerPoints. People can use whiteboard, polls, Q&A, and built-in instant messaging while meetings are in session.
You can test Skype Meetings if you have a business email address and your business doesn't already use Office 365. Those who register can hold meetings for up to 10 people for the first 60 days. After that, meetings are limited to 3 people.
This week, Microsoft CEO Satya Nadella announced a few key leadership changes intended to create deeper integration among the sales, marketing and services Group (SMSG) within the company.
Chief operating officer Kevin Turner will be leaving Microsoft at the end of this month to take on the new role of CEO at Citadel Securities. In discussing the future of Microsoft's leadership, Nadella and Turner agreed on the importance of "one feedback loop" across the company.
"To this end, with Kevin's departure, I have made the decision to more deeply integrate the current SMSG organization into the rest of Microsoft and form one unified senior leadership team," wrote Nadella in a memo to employees.
As part of the changes, Amy Hood will lead the current SMSG finance team and central finance team, Kurt DelBene will lead IT and operations in addition to corporate strategy, and Chris Capossela will lead the worldwide marketing and consumer business in addition to the current worldwide marketing team.
Judson Althoff will lead the worldwide commercial business, which will narrow the focus on commercial segments. Jean-Philippe Courtois will lead global sales, marketing and operations in addition to the global marketing and operations division.
On the Windows 10 front, we learned the free upgrade to Windows 10 Mobile will continue after July 29, 2016, the deadline for upgrading PCs at no cost. Windows Insider program leader Dona Sarkar announced the news on Twitter, Neowin reported.