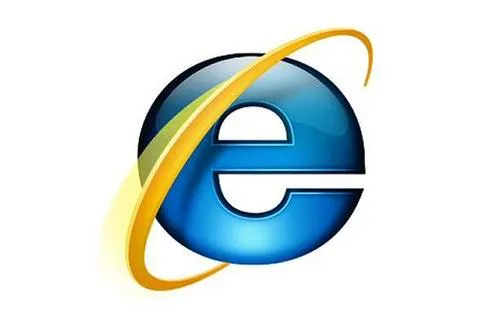 Internet Explorer: Microsoft's Troubled Browser Retires
(Click image for larger view and slideshow.)
If you still have legacy enterprise apps or custom apps that have browser version dependencies, let Microsoft's plan to retire the Internet Explorer (IE) brand be a warning that it's time to start thinking about moving on.
Microsoft announced last week that it will replace IE with a new browser that has yet to be named. Code named Project Spartan for now, that new browser will, by all accounts, more closely resemble Google Chrome and Firefox in terms of standards support. As for IE, Microsoft is obviously promising continued support, but it's not too early to be planning for a future without IE.
How do you know whether apps a stuck on IE? IT departments are usually well aware of such dependencies, but Microsoft offers an Enterprise Site Discovery Toolkit that can be used to gather and analyze data on these situations. The toolkit can be used with IE8 and later versions of the browser to detail exactly what Web-based apps and sites users are browsing and how often.
The standard advice from Microsoft and other software vendors is to embrace the latest browsers, but you shouldn't upgrade without first doing thorough app-compatibility testing. You could test everything, but there's no point in getting worked up about a potential compatibility problem if an app is no longer being used.
Enterprise Site Discovery collects usage data so you can figure out which apps are being used most often. Once that's done, the toolkit helps you spot what browser document modes and ActiveX controls are in use. It's not uncommon for aging commercial apps and custom apps to break when installing new browsers, but any app that could remotely be described as "modern" is unlikely to be browser dependent.
"Smart developers stopped leveraging IE-specific functionality years ago," according to Erik Johnson, VP of technology and strategy at ERP vendor Epicor. "Even 12 years ago when we developed our first browser-based app using .Net 1.0, you could see that browser dependencies were just not tenable."
Dependencies aren't tenable because new versions of browsers are inevitably released, old ones are retired, and it's hard to prevent employees from downloading and using alternatives such as Firefox or Google Chrome unless IT locks PCs down tight. Epicor's ERP systems are aimed squarely at Microsoft shops, yet the vendor has made a point of sticking with HTML and Javascript rather than IE-specific plugins, says Johnson.
"We take the approach that HTML can do anything that's needed from a user-experience standpoint -- at least where ERP is concerned" he says.
If developers didn't adopt a no-plug-ins philosophy a decade ago, they certainly should have during the rise of mobile computing devices over the last five years, Johnson notes.
"When tablets came out [in 2010], that was the big inflection point, because modal dialogs, popups, and other interactions designed for legacy browsers stopped working," he says.
[ Want more on IE? Read Microsoft: Internet Explorer Is, Mostly, Dead. ]
Like Epicor, cloud-based ERP and HR-app vendor Workday also recommends that customers embrace the latest browsers, in part because it tries to exploit the latest-and-greatest functionality supported by HTML5, including animations, curved edges, and rendering video.
Workday uses videos to introduce new features of its applications, and customers of its HR apps can add videos of company executives making important or routine company announcements. Animations are used by an org chart feature that surfaces reporting relationships as you scroll through the corporate hierarchy.
Roughly 40% of Workday customers use Internet Explorer, according to Joe Korngiebel, Workday's VP of user experience. Among this group, about 10% to 12% are stuck on older versions of the browser because they have custom apps that are dependent upon plugins or controls specific to IE7 or IE8 (introduced in 2006 and 2009, respectively).
"If they're using a browser that is that old, it's usually because they've invested lots of money on custom applications that were built for that browser," Korngiebel explains. "They may want to upgrade to IE11, but the effort and cost required to rebuild, test, and certify a handful of custom apps on a new browser has been a deterrent, so they've kicked the can down the road."
When conflicts like these do crop up, Workday customers could obviously use Google Chrome or Firefox to access the cloud-based apps, and use an old version of IE for the custom apps. But the vendor also offers a Workday Open Frame plug-in that brings HTML5 support to IE7 and IE8.
"The plug-in just goes into a browser update that's applied like a patch across all laptops and desktops," Korngiebel explains.
The good news in Microsoft's Spartan announcement, Johnson and Korngiebel agree, is that this new browser will have more in common with its rivals, making it easier for vendors and enterprises alike to ensure a consistent experience across applications and browsers.
"Microsoft had always gone its own way, but the early signs are that many of the [Web] standards are being interpreted in much the same way," Korngiebel says. "In the older versions of IE, the rendering of elements often looked so different from other browsers, but they're finally starting to come together."
Meeting demands for interactive interfaces and mobile support will be challenging enough, so greater consistency across browsers is a good thing. Whether static old custom apps can be brought into a new era is a separate question. But the move from IE to Spartan is just the latest reminder that you can't kick the can down the road forever.
Attend Interop Las Vegas, the leading independent technology conference and expo series designed to inspire, inform, and connect the world's IT community. In 2015, look for all new programs, networking opportunities, and classes that will help you set your organization's IT action plan. It happens April 27 to May 1. Register with Discount Code MPOIWK for $200 off Total Access & Conference Passes.