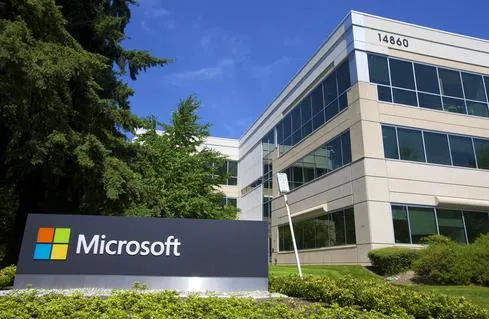 Windows 10, New Devices, Exec Shakeup: Microsoft's 2015
(Click image for larger view and slideshow.)
Microsoft has revamped the name and identity of audience engagement platform, Bing Pulse. The relaunched service, Microsoft Pulse, encompasses several products in Redmond's lineup to create a more robust research tool.
Like its predecessor, Microsoft Pulse is free to use. It's available to users starting Dec. 15.
Its new identity is a fitting change, now that its capabilities extend to tools outside Bing. Microsoft Pulse is a multi-platform service with new features from Power BI, Azure Media Services, OneNote, Skype for Business, and Yammer.
[How IoT is permanently changing big data and business.]
Bing Pulse, which was first released at the end of last year, was originally a self-service online voting tool. Media companies and event businesses used it to gauge audience reactions and gather crowdsourcing insights.
Over the last year Microsoft has decided to broaden Bing Pulse's capabilities beyond instant voting and sentiment tracking. Its rebranded platform includes features intended to enable customer engagement and data analysis across a more diverse pool of industries, including market research and education.
"Internal integration, new capabilities, and a general evolution beyond audience engagement -- and beyond Bing -- over the last year led it naturally into this rebranding," said Dritan Nesho, head of Microsoft Pulse, in an interview with InformationWeek.
Each of the included Microsoft products brings different features for conducting research.
Data analysis and insights are core to the revamped platform. Microsoft Pulse has been integrated with Power BI, which captures audience data as it enters the service and generates insights for users to explore.
Users can download audience data as soon as their event is over, Nesho explained, and Pulse's research dashboard provides real-time data visualizations. One-click data downloads will send information to Power BI or Excel, if users wish to pursue further analysis.
If they want to analyze how and when responses change, users can view data from multiple events over a period of time. The Pulse platform can be used to create cross-event studies and analyze results according to different demographics.
Pulse has also expanded to include the meetings and conferences vertical, Nesho said, which led to the addition of Skype for Business.
As part of Pulse, Skype can be used to broadcast meetings to up to 10,000 attendees. With Skype capabilities, users can encourage audience participation, interact with remote meeting attendees, and gather insights in real-time.
The capabilities of Azure Media Services (AMS), included in Microsoft Pulse, enable users to stream video to respondents' devices. This could be used in market research, for example, if a user holding a focus group wants to test advertisements or video content, and gauge how different demographics respond to the material.
Pulse also has one-click tools for sharing documents and taking notes, as a result of its integration with OneNote.
Going forward, Nesho plans to continue evolving Pulse by deepening the service's integration with Microsoft products.
**Elite 100 2016: DEADLINE EXTENDED TO JAN. 18, 2016** There's still time to be a part of the prestigious InformationWeek Elite 100! Submit your company's application by Jan. 18, 2016. You'll find instructions and a submission form here: InformationWeek's Elite 100 2016.