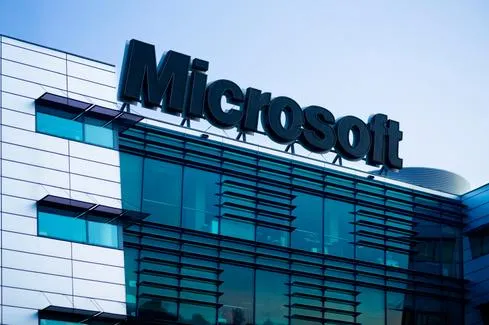 Microsoft's 2016: More Windows 10, Hardware Advances, Research Gains
(Click image for larger view and slideshow.)
Microsoft has purchased technology assets from Event Zero, which provides management software for Skype for Business Online. The deal is intended to enhance the management tools built into Microsoft's business communications software.
Specifically, Microsoft has bought technologies underlying Event Zero's UC Commander product suite. Terms of the transaction, which Redmond announced Jan. 13, were not disclosed.
UC Commander makes up the core framework for Event Zero's entire product line. The Web-based UI provides analytics and reporting for Lync and Skype for Business, and ensures the two products are functioning. It also includes Polycom phone provisioning.
[Microsoft has rebranded and updated its R portfolio.]
Skype is popular among consumers, for whom the brand name is synonymous with "video chat." Microsoft is hoping its acquisition of UC Commander technology will give its enterprise communications service the same level of manageability.
"Our goal is to make the Skype for Business management tools as powerful and easy-to-use for IT professionals as Skype is for end users," wrote Zig Serafin, corporate vice president of engineering at Skype for Business, in a blog post on the news.
Microsoft customers who employ conferencing services currently use the Office 365 administration center to view audio and video conference reports, acquire and assign phone numbers to users, and access aggregated call quality data in the Call Quality Dashboard.
With its new technology, the team will be able to create a unified management and administration system for Skype for Business. This will include diagnostic and troubleshooting capabilities, and more extensive reporting and analytics for online video conferencing, audio, and media streams.
Following Wednesday's acquisition, Microsoft plans to expand its platform so it complements partner solutions and integrates their reporting, monitoring, and analytics capabilities into Skype for Business's management tools. This could, for example, make it easier for partners managing on-premises deployments to connect with Office 365.
Microsoft has extended employment offers to a small number of former Event Zero employees, including CEO Dave Tucker. Those who join the company will bring specific knowledge of the IP assets acquired today, as well as the expertise to bring existing Event Zero capabilities to Office 365 in coming months.
In a statement on Event Zero's website, Tucker acknowledges the company's analytics technologies would reach a broader audience as part of Skype for Business.
"Microsoft was a logical partner for the technology," he said. "I see the purchase benefiting more Skype for Business customers than Event Zero could possibly reach."
As Event Zero migrates its technologies over to Microsoft for use in its Skype for Business management tools, it will continue to provide support to customers now and in the future, the post explains.
Microsoft expanded its Skype service last year to include calls, video chats, information sharing, and meetings as part of the Skype for Business platform. The enterprise-friendly service was officially launched in April 2015 and integrated into Microsoft's Office 365 suite later in the year.
Could the acquisition of Event Zero's technology be the start of another yearlong shopping spree for Microsoft? Last year, Redmond acquired at least 15 new companies with specialties including business software, analytics, mobile, and security.
**Elite 100 2016: DEADLINE EXTENDED TO JAN. 15, 2016** There's still time to be a part of the prestigious InformationWeek Elite 100! Submit your company's application by Jan. 15, 2016. You'll find instructions and a submission form here: InformationWeek's Elite 100 2016.