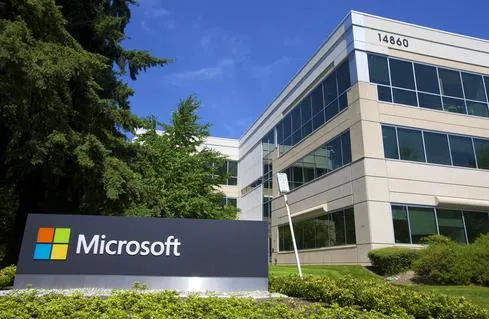 Windows 10, New Devices, Exec Shakeup: Microsoft's 2015
(Click image for larger view and slideshow.)
Microsoft is acquiring Talko, a mobile communications company, from former executive Ray Ozzie. The startup founder served as Microsoft's chief software architect until 2010, but he will not be returning as part of this transaction.
Financial terms of the purchase were not disclosed. Microsoft will be acquiring Talko's technology and talent, and its employees will be joining the Skype division to work on Microsoft's communication services.
Talko, a mobile app for business communications, first debuted in September 2014. The app was designed to let mobile employees call, text, send voice or video messages, and hold conference calls. Users could record their chats and bookmark specific conversations.
[Microsoft: Windows 10 Mobile is delayed for older smartphones.]
The startup seems to have accepted its fate as one of the many mobile apps that couldn't get the strong foundation it needed to thrive in the competitive messaging space.
"The reality is that the broad-based success of communications apps tends to be binary: A small number of apps earn and achieve great viral growth, while most fall into some stable niche," Talko stated in a Dec. 21 blog post on the news.
"Talko was largely on the path to filling a (passionate) niche. We're in this to have great impact, so it's time for change," the company reported, noting it had a particularly strong user base among the vision-impaired.
Microsoft plans to use Talko's tech and team to build upon the capabilities of its Skype and Skype for Business platforms, the tech giant reported. It plans to shutter Talko in the coming months, and completely close the service by March 2016.
If you're already on Talko, there's no need to worry about your files. The startup reported that as its service shuts down, it will give Talko users a way to request exports of voice, text, and photo chats as simple files.
It has been about 10 years since Microsoft last bought an Ozzie-founded startup. He was also the founder of Groove Networks, which Microsoft acquired in 2005. Ozzie was appointed CTO as part of the deal.
Microsoft's most recent acquisition prior to the Talko deal was its purchase of analytics insight startup Metanautix. That company built a tool called Quest, which was designed to enable SQL queries against all types of data, regardless of where it was located.
It will be interesting to see how Microsoft uses Talko tech to build on the changes that affected its Skype and Skype for Business platforms in 2015.
Earlier this year, Microsoft released a Skype for Web beta and released Skype for Business apps for iOS and Android devices. Skype for Business was also integrated into Office 365 so that users could host virtual meetings of up to 10,000 attendees.
Microsoft has been busy with acquisitions throughout 2015, snapping up companies from email startup Acompli to digital pen producer N-trig. Talko marks its 20th purchase for this year, ZDNet reported.
**Elite 100 2016: DEADLINE EXTENDED TO JAN. 15, 2016** There's still time to be a part of the prestigious InformationWeek Elite 100! Submit your company's application by Jan. 15, 2016. You'll find instructions and a submission form here: InformationWeek's Elite 100 2016.