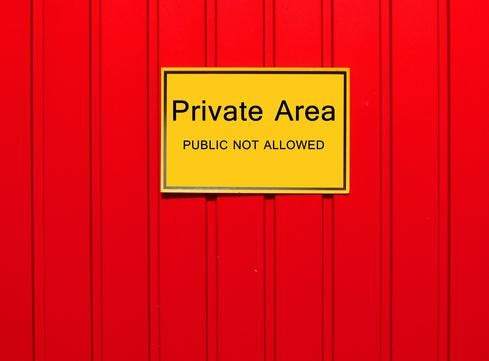 Cloud Vs. On-Premises: 6 Benefits Of Keeping Data Private
(Click image for larger view and slideshow.)
Microsoft is releasing the next generation of its Dynamics AX flagship ERP software, which has been upgraded to reflect both Redmond's cloud-first mentality and new capabilities in Azure Machine Learning and Power BI.
Nov. 19 marks the launch of its public preview with a full rollout predicted for first quarter of 2016, said Dynamics ERP manager Mike Ehrenberg in a phone briefing with InformationWeek. The preview process started over a year ago with ISVs and has since expanded to Microsoft customers.
The latest version of Dynamics AX is founded on the same core business logic as previous releases, but has been upgraded to reflect changes in Microsoft strategy and the evolution of modern technology.
One of the most significant changes, said Ehrenberg, is the stronger focus on cloud. In June 2015, the Dynamics development team was integrated into Microsoft's Cloud and Enterprise (C+E) division as part of a massive corporate reorganization. This was reportedly to accelerate production of ERP and CRM projects.
[Microsoft's Minecraft is teaching kids to code.]
"Being part of the same team has enabled unbelievable progress," he said of the integration, especially because Microsoft's cloud division is driving a significant part of the company's growth.
"I think the work we're doing around reimaging for the cloud is the most significant," he added. "It's clearly the future of where our industry is going."
The development team has had a cloud-first view throughout the creation of the new Dynamics AX, which is delivered from the Microsoft Azure Cloud. The focus was on delivering the cloud components that business users prioritize: Simple signup, reliability via built-in disaster recovery, instant provisioning for newly registered customers, and elasticity to add resources when needed.
With this model, Microsoft wanted to demonstrate its ability to deliver on Azure cloud and avoid the add-ons that many cloud systems have. The team altered the engineering so it has greater insight into metrics like customer usage, feature usage, and performance. Ehrenberg notes this information comes from telemetry and not specific customer data.
While the current vision for Dynamics AX is cloud first, Microsoft plans to roll out an on-premises version in 2016.
The updated software embeds Microsoft's new in-memory Power BI technology, which turns ERP data into intelligent insights. It was important to integrate Power BI into Dynamics AX so users could avoid the hassle of exiting the app to use a separate analytics tool.
Dynamics employees worked with the Azure SQL team to accelerate the process of receiving query answers with real-time data. In traditional BI systems, users had to leverage older data from days or weeks before.
The Power BI capabilities in Dynamics AX provide real-time analytics with the power of Azure Machine Learning for predicting behaviors. These analytics could help a retail store make product recommendations or carry out smart inventory replenishment.
The new Dynamics AX has undergone a design overhaul to reflect modern expectations for a more immersive user experience. Its HTML5-based UX emphasizes productivity, with a focus on eliminating unnecessary clicks and popups. It supports all modern browsers. A Windows 10 Universal App and apps for iOS and Android are in the works for later release.
Part of the design changes include a built-in user training mode entitled Task Guides that help new users catch up with the new system quickly. Seasoned users can record task guides to walk incoming employees through the business process. Dynamics AX is also now integrated with Cortana so users can drive the app with their voice.
Microsoft is aiming to eliminate the silos among apps by increasing the interoperability of tools like Dynamics AX, Office 365, Power BI, and Skype for Business. At the same time, a new concept called Workspaces provides a different lens on data, tasks, and activities, depending on the user's role within the organization.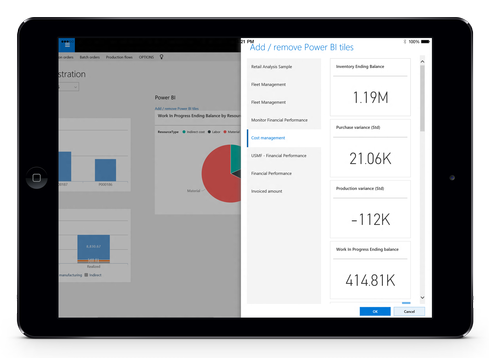 This release marks the expansion of Microsoft Life Cycle Services (LCS) so customers can better manage the implementation and deployment of business solution upgrades.
"We are formalizing the concepts of development, test and production and delivering the tools that will let enterprises combine the agility of cloud software upgrade models with the enterprise best practice discipline of managed release promotion and deployment," writes Ehrenberg in a blog post on the news.
The release arrives shortly after Microsoft appointed a new leader for its Dynamics CRM division. After CRM chief Bob Stutz stepped down, R&D leader Jujhar Singh was selected to take his place, reports MSDynamicsWorld. Microsoft recently announced updates to Dynamics CRM 2016, which was also redesigned for improved user experience and machine learning integration.
**New deadline of Dec. 18, 2015** Be a part of the prestigious InformationWeek Elite 100! Time is running out to submit your company's application by Dec. 18, 2015. Go to our 2016 registration page: InformationWeek's Elite 100 list for 2016.