Microsoft on Monday announced several new features for its Outlook Web App, including a tool that learns which emails are important to the user, and expanded in-app collaboration features. Unveiled at the company's Exchange Conference 2014 in Austin, Texas, the email app's new features continue Microsoft's recent effort to make Office 365 not only more social and personalized, but also equally accessible across devices and operating systems.
One of several Outlook products, the Outlook Web App is browser-based, like Outlook.com, but with enterprise-oriented features, such as integration with OneDrive for Business.
The new additions, which will roll out to users later this year, include a tool code-named Clutter, a highly sophisticated spam filter. Based on Office Graph, the machine-learning technology Microsoft debuted in early March, Clutter theoretically will surface emails you want to read while relegating everything else to an expandable footer at the bottom of the screen.
If you completely ignore a co-worker's email about his recent vacation pictures but read and respond to another colleague's message about budgeting, Clutter will learn your preferences and act accordingly, said Steve Chew, senior product marketing manager for Exchange, in a blog post. When users peruse the footer and fish out any messages that were inappropriately hidden, Clutter will learn from its mistake. The feature can be disabled.
[Still using Windows XP? Read Windows XP Game Over: 9 Upgrade Options.]
"It is 100 percent personalized to you," Chew said, adding that, as a work in progress, Clutter's appearance might change by the time it ships.
The Outlook Web App also will soon gain new teamwork tools, including a variety of methods for handling email attachments. Rather than sending a file, for example, users can instead upload the file to OneDrive and send collaborators a link. Users also can attach files conventionally from local storage, or from the cloud. Thanks to OneDrive for Business integration, the Outlook Web App includes automatic persmissions and version control.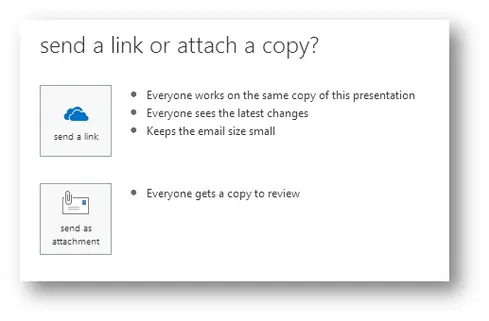 On a related note, when users receive a Word, PowerPoint, or Excel file in the Outlook Web App, they'll be able to view and edit documents from within the email interface. Microsoft has essentially integrated Office Online's document-creation functionality into the Outlook experience, using a side-by-side view to display both the original email conversation and any open documents. The editing tools even support real-time co-authoring.
Microsoft also touted its Group feature, which was announced alongside Office Graph. It takes Yammer's Groups concept and extends it throughout the Office 365 ecosystem, enabling users to join a virtual conversation from whichever tool they prefer.
Last, Microsoft announced it will release a downloadable Office Web App client for Android smartphones. The company launched an iOS app last summer.
The Exchange Conference news follows last week's long-awaited announcement of native Microsoft Office apps for the iPad. While introducing the new Word, PowerPoint, and Excel products, new CEO Satya Nadella said Microsoft aspires to deliver class-leading experiences across all devices.
Steve Ballmer, Nadella's predecessor, often was criticized for ignoring cross-platform software opportunities in an attempt to protect Windows. Nadella has already garnered praise for his shift in tone, though it's not clear how Windows or Microsoft's device strategy will reconcile with Nadella's new tactics.
Nadella promised to add some clarity this week at Build, Microsoft's conference for developers. In the meantime, company execs maintained the CEO's new talking points while introducing the new Outlook products. In a blog post, for example, Microsoft corporate VP Jeff Teper said it is "critical" for Microsoft to deliver the best mobile experience across all devices.
What do Uber, Bank of America, and Walgreens have to do with your mobile app strategy? Find out in the new Maximizing Mobility issue of InformationWeek Tech Digest.