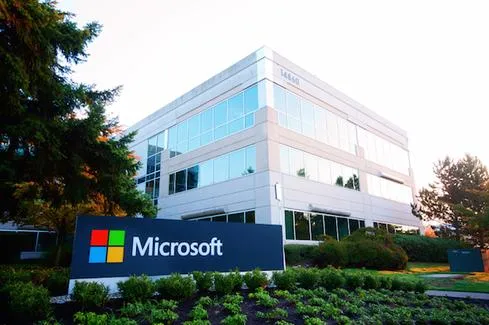 Microsoft's Mobile Roller Coaster Ride: 9 Contributing Factors
(Click image for larger view and slideshow.)
Microsoft is launching the general availability of SharePoint Server 2016, which brings foundational improvements to on-premises customers while delivering new features through the cloud.
The idea is to integrate hyper capabilities into SharePoint Server 2016 to enable on-premises customers to take advantage of the cloud, explained Seth Patton, general manager of SharePoint.
"We're helping them bridge the gap with their existing investments," he said, noting how the updates benefit the many customers who have already invested in older versions of SharePoint Server.
[Microsoft: Cortana only works with Bing, Edge in Windows 10.]
SharePoint Server 2016 has been revamped to enable better mobile experiences and more intelligent content discovery, and to address security, privacy, and compliance.
The value of new features in the latest edition of SharePoint Server can be broken down into three areas, Microsoft explains: Enhanced user experience, cloud-inspired infrastructure, and compliance and reporting.
Some of the changes in user experience now available in the on-premises version of SharePoint Server 2016 came from Office 365. For instance, document libraries have been redesigned to simplify the user interface and file management.
The SharePoint homepage has been updated so users can navigate to on-premises tools and Office 365 sites. A new card-based interface lays out business-managed links, user-specific sites, and other sites recommended based on data from Office Graph.
The intelligent discovery capabilities are available today in the Android OneDrive app and will be ready for SharePoint sites later this summer.
A new feature called hybrid search combines the index, query results, and search experience across Office 365 and on-premises farms running SharePoint 2016, 2013, and 2010. With hybrid search, IT pros can browse on-premises content through apps powered by Office Graph.
SharePoint Server 2016 was built from the same code used to create SharePoint Online, and a unified code base enables both updates and support across on-premises SharePoint Server and Office 365. A standardized set of APIs for on-premises and cloud makes it easier to bring new features to all customers more efficiently.
The upgrade makes it easier for users to switch between on-premises sites and Office 365. They can, for example, use the on-premises App Launcher to launch Delve and access People experience in Office Online. There, they can also access features in Office 365 like authoring in Blog.
Many of Wednesday's announcements affect mobile users. Microsoft is launching its first SharePoint mobile app so users can access the portal and get organizational news and alerts without having to access the browser.
The SharePoint app will be available across iOS, Android, and Windows this year. Its iOS app will be the first to roll out in the next few weeks.
The OneDrive app is being updated to deliver access to files located both in SharePoint and OneDrive, a feature available on iOS May 4. Users will be able to see how many times a file has been viewed or shared in Office 365 through document analytics.
"People want to be able to see the impact their work is having; how often their document has been viewed and shared," Patton emphasized. Analytics will lead them to view their files as interactive, not static, documents.
Prior to today's release, SharePoint Server 2016 underwent a lengthy beta test period. An IT preview was launched in August 2015 to validate infrastructure, and additional functionality was added in November. The preview period concluded with the Release Candidate, which rolled out in January.
Under CEO Satya Nadella, Microsoft has been turning towards a cloud-focused future. The company will deliver new features to Office 365 first, but this doesn't mean it's abandoning its on-premises users.
"We remain committed to our customers on-premises and do not consider SharePoint Server 2016 to be the last on-premises server release," said Patton.