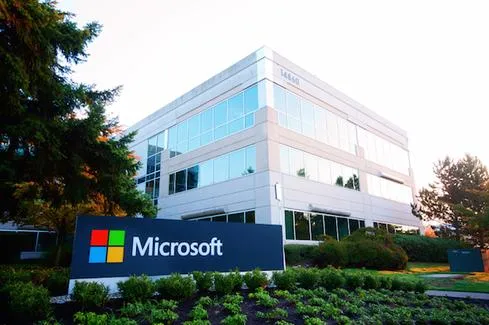 Microsoft's Mobile Roller Coaster Ride: 9 Contributing Factors
(Click image for larger view and slideshow.)
IT pros, mark your calendars. Microsoft has confirmed it will make the final version of its SQL Server 2016 software generally available on June 1, 2016.
The newest edition of Microsoft's data management and business analytics software will deliver a few significant new features previously unavailable in older versions. One of its new features, Always Encrypted, is a new security capability designed to protect active and resting data without affecting database performance.
Another is Stretch Database technology. This securely stretches OLTP data to Microsoft Azure on-demand without requiring an application change, so users have better access to their historical data. It also aims to cut storage costs and simplify IT operations.
[Microsoft: Cortana will only work with Bing search, Edge browser.]
Microsoft reports SQL Server 2016 is the "first born-in-the-cloud database" thanks to features like Always Encrypted and Role Level Security, which have been validated in the Azure SQL Database.
Microsoft highlights the ability of SQL Server 2016 to combine built-in analytics and in-memory tech so users don't have to move data or affect their end-user experience. Enterprise-scale data warehousing boosts query performance by over 100x compared with disk-based solutions.
The software also serves as a built-in mobile BI tool for access to data insights across devices. Users can manage their KPIs, as well as mobile and traditional reports, from a Web portal.
As of June 1, SQL Server 2016 will be available in four versions: Enterprise, Standard, Express, and Developer.
Microsoft announced in March the Developer edition would be a free download in order to broaden developer access to all software capabilities. Express, which lets customers build and launch small-scale database apps, is also available for free.
In an effort to promote SQL Server 2016, Microsoft is offering to move customers on Oracle databases to SQL Server and receive the necessary licenses for free with software assurance. The company notes free training and subsidized deployment are available through June 30.
If you're not yet sure whether you want to access the full version, you may opt to test the third release candidate of SQL Server 2016.
The June 1 release marks the end of a beta preview period that has been ongoing for several months. CEO Satya Nadella first announced SQL Server 2016 at last year's Microsoft Ignite conference and promised the intelligent platform would deliver stronger security and deeper data insights across on-premises and cloud.
The first preview version of SQL Server 2016 arrived shortly after that announcement, and was updated with new features over the past year. Microsoft rolled out the fourth release candidate in April 2016 and promised this would be the final test version.
Microsoft shocked the tech world in March when it announced plans to make its SQL Server software available on Linux. The decision was intended to build on the opportunities for SQL Server without causing harm to SQL Server on Windows.