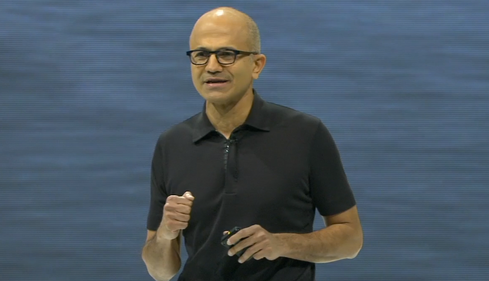 Windows 10, HoloLens, Office: Microsoft Details Its Vision
(Click image for larger view and slideshow.)
Microsoft and Volvo Friday announced a new partnership that aims to redefine the car-buying experience using Redmond's HoloLens augmented reality headset.
The two companies conducted a demonstration of the holographic computer powered by Windows 10 at Microsoft's global headquarters to show off how HoloLens can be used by consumers to configure cars in three dimensions, and examine the interior of a car, or look at its drivetrain in action. The headset lets wearers overlay digital objects on the world around them by packing a headband full of sensors and processing tools.
"This early glimpse of new experiences, made possible through HoloLens in partnership with Volvo, illustrates how we are thinking about the ways in which our world will be transformed in the not too distant future," Scott Ericsson, senior director of HoloLens, said in a blog post.
Microsoft and Volvo had been working for six months on a way to incorporate what they call "mixed reality" into the process of choosing a car, Volvo global marketing vice president Thomas Andersson told The Verge. Andersson also said that the companies hope to "put this in front of customers in 2016."
Creating a HoloLens-equipped showroom would let customers kick the tires virtually and customize a base vehicle with available options. This would allow Volvo to display cars to buyers that it had not yet manufactured and reduce the number of vehicles that are needed on a dealer's lot in order to illustrate the possible options.
"HoloLens offers the freedom to create a bespoke experience which customers can steer themselves. Imagine using mixed reality to choose the type of car you want -- to explore the colours, rims, or get a better understanding of the features, services and options available." Björn Annwall, SVP of marketing sales and service at Volvo Cars, also said in a Volvo press release.
He added in the release, "HoloLens technology might also liberate dealers from more traditional sales environments and allow them to take a car configurator out on the road in small Pop-Up stores, shopping malls or on the high street, opening up new sales channels and introducing cars to a far larger potential audience."
Of course, Volvo would get out of this "bespoke experience" a better understanding of what its potential customers desire in a vehicle through tracking what they are choosing to view with the HoloLens.
[Read HoloLens Startup Cofounded by Former Microsoft Engineer.]
However, the HoloLens may not be the best tool to show off a car at the moment. It is not yet fully mature, and observers have complained about limited view angles and field of view.
Volvo is not a stranger to using virtual reality variants in its marketing. In 2014, it developed a Google Cardboard Android VR app to show what a drive in an XC90 SUV would be like.
While Microsoft and Volvo are aiming to redefine the car-buying experience, virtual shopping won't likely be a complete substitute for physically kicking the tires. But it will enhance the process by giving consumers a view they don't normally see.