Gilt Groupe is exactly the kind of cutting-edge, "mobile-first" shop that CIOs at established companies want to emulate when it comes to app development.
So those big-company CIOs might be a bit depressed to hear -- as I did this week at the Interop Las Vegas Conference -- a technology leader from Gilt compare the process of mobile app development to the old practice of shipping software on floppy discs.
Mobile is moving from being an emerging tech to being the dominant way companies interact with customers online. As these mobile apps become "legacy apps," companies are learning new support and development headaches unique to mobile.
"I guarantee other companies will start having the same problems we do when their [mobile] code base is three, four years old," said Evan Maloney, distinguished engineer for mobile at Gilt, a members-only shopping site for high-fashion.
In a session at Interop, Maloney compared the mobile app development process to the days of shipping software on floppy discs. With Web apps, companies can continuously post small code changes to tweak them after release. With mobile apps, which go through an app store approval process, there's a hard deadline and a different test process required.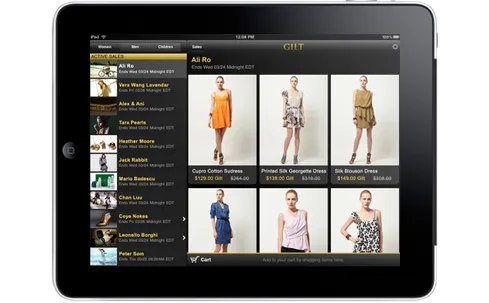 Maloney also dove deep into Gilt's strategy and technology for one particular, thorny mobile problem: Gilt has built a mobile app infrastructure that lets it change the back-end data architecture without having to change all its customers' native applications. That helps Gilt deal with customers who can't or won't update to its new mobile app versions, often because their hardware won't support an upgrade. It's a good example of the type of architectural challenges that lie ahead for mobile.
[ Learn how Pinterest releases a new mobile app every three weeks. ]
Most mobile apps ask a server for data -- so the app interface can fill in today's weather, the price of a skirt, or the score of last night's NBA game. Many app developers hard-code knowledge of the needed data structure into the app. That means if you change your back-end, you need to force all of your customers to update their app.
Gilt's new approach is to write apps that only have to know what questions to ask of the server ("Is that jacket available in other colors?"), and the server holds the information (called "expressions") needed to translate that question and pull from the data structure. It calls it the Mockingbird Data Environment.
Gilt has made the environment available as open source code. For more details on this idea, see Gilt's own post on it, and the open source code on GitHub.