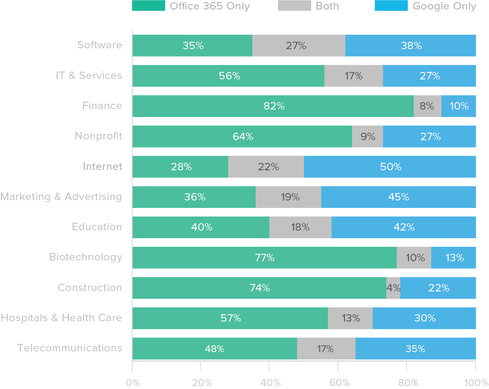 Google Apps Vs. Office 365: Which Suite Reigns Supreme?
(Click image for larger view and slideshow.)
Microsoft dealt a major blow to its phone division hit this week when the company announced plans to eliminate 1,850 jobs and take a financial hit of $950 million in restructuring charges. Most of the affected jobs are located at Microsoft Mobile Oy in Nokia's home country of Finland.
The job cuts are intended to streamline Microsoft's phone business and cut all remaining ties to its $7.2 billion Nokia acquisition. With this update, Redmond has effectively exited the consumer phone business but remains committed to staying in the mobile market.
Going forward, it will narrow its focus on enterprises and consumers who value security, manageability, and Continuum, explained CEO Satya Nadella in a statement. In a separate memo, EVP of Windows and Devices Terry Myerson said Universal Apps, device innovation, and updates and support for current phones will be prioritized.
[Hardware battle: Surface Book 2 Vs. MacBook Pro 2016]
News of the layoffs and restructuring charge wasn't much of a surprise to industry watchers. A week before Microsoft sealed Nokia's fate, it announced plans to sell its entry-level feature phone business to HMD Global and Foxconn subsidiary FIH Mobile.
Mobile aside, Microsoft is working to improve global connectivity. This week it partnered with global startups as part of an effort called the Affordable Access Initiative, which aims to deliver affordable Internet access to 4.2 billion people who don't have it.
As part of the project, Microsoft is awarding grants to 12 businesses with existing operations in 11 countries across 5 continents. All companies will receive funding and support as they work to expand their operations in areas without connectivity.
Other efforts to improve global connectivity include a partnership with Facebook and Telxius to create and manage a subsea cable across the Atlantic. The cable, dubbed "MAREA" after the Spanish word for "tide," will measure 4,101 miles and cross from Virginia to Spain.
Both tech giants are experiencing heightened demand for fast, reliable connections among customers. As Microsoft works to accommodate a cloud-based world, it needs to build the infrastructure to support strong, low-latency connectivity. MAREA will be the highest-capacity cable to cross the Atlantic, with 8 fiber pairs and initial capacity of 160Tbps.
This week also brought several Office updates. Microsoft is bringing real-time chat to Office 365 Business and Education customers for documents stored in OneDrive for Business or SharePoint Online. The chat capability is based on the same tech as Skype for Business and available in all Office Online apps.
Skype for Business chat is available via Outlook on the Web. A Skype icon in the navigation bar lets you access contacts, search your organization, and start chats alongside your Outlook mail and calendar.
Microsoft announced a few additional Outlook updates this week. These include watch face support on Outlook for Android Wear, improved language support on Outlook for Mac, and OneDrive and Skype for Business integration on Outlook for iOS and Android.
We also learned about the official release of Microsoft Dynamics CRM Spring 2016 Wave and the June 7 preview of a new Connected Field Solution. This release of Dynamics CRM brings several new features and capabilities with customer service, field service, and projects on one singular platform.
New capabilities included in this wave enable organizations to capitalize on the new service economy with field and project service automation, interact with external communities more effectively, and motivate employees to deliver a customer experience through intelligent, adaptive processes.
Get Your Dream Job. Use InformationWeek's hosted, searchable job board to land your next gig in tech. Start your search here.