SAP announced the latest release of SAP HANA Platform, SAP HANA SPS12, a version of the in-memory database that includes new capabilities in transaction capture and playback, new tools to help users analyze and visualize data, and a number of enhancements intended to make HANA a more compelling option for organizations, both midsize and large.
The company made the announcements May 17, on the first day of its Sapphire Now 2016 user conference in Orlando, Fla.
Capture and replay is a capability set that allows a team to capture complex database transactions, then replay them on a different system.
In an interview at Sapphire Now, Marie Goodell, head of HANA Platform marketing, said that capture and replay is part of a push to make HANA a "rock-solid platform" by allowing a deployment team to do application testing on a non-production system while using production transactions. Not only can the transactions be run on a hosted HANA instance, "They can be run in the cloud for testing and sandboxing a cloud implementation," Goodell said.
Asked about the licensing implications of running these transactions on a new instance, Goodell said that there are none: Capture and replay is included in the basic licensing for HANA SPS12.
HANA's analytics and visualization capabilities are bound up in what SAP calls graph data processing, a set of functions that provides visual tools to help users understand the relationships that exist between the various data types and sources available to the database. According to Ken Tsai, vice president and SAP's head of cloud platform and data management, product marketing, "We wanted to build an ecosystem that brings the worlds of big data and business data together."
That ecosystem also includes the SAP HANA Cockpit, a Web-based administration tool that provides a single console interface for configuring and monitoring HANA instances and applications. According to a statement from SAP, "[T]he SAP HANA Cockpit now supports scheduling all backup jobs (including jobs for third-party tools), monitoring the longest-running threads active in the system for immediate visibility of blocking situations, and additional integration for workload management and security. Security enhancements also include expanded monitoring, improved authorization troubleshooting, and simplified key management."
[What brought Satya Nadella to SAP Sapphire Now 2016? Read Microsoft, SAP Are Bringing HANA To Azure.]
In addition to the new technology capabilities, Tsai talked about a policy enhancement for HANA SPS12. "SAP will maintain a HANA version for three years so companies can choose how to update," he said, acknowledging one of the challenges that the constantly-updated world of cloud software can bring to enterprise IT executives.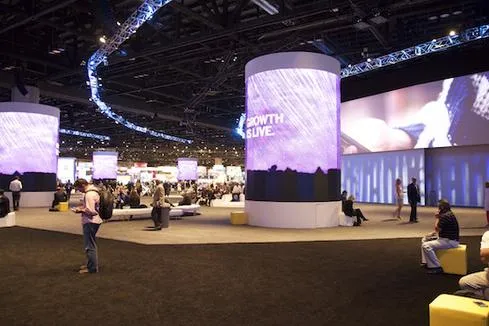 SAP has made no secret of the fact that HANA is the future direction of the company. Tsai said that the developments in HANA SPS12 mean that, "HANA is becoming bimodal capable. We want to give customers the ability to use all of these capabilities in a step-wise fashion, either in the cloud or on-premises."
Tsai went on to point to all the options available for deploying HANA, including traditional servers, pre-configured appliances, HANA Enterprise Cloud, and partner clouds, including AWS and Microsoft Azure. He said that the cloud options allow midsize businesses to move pieces of their workload to HANA without having to make a significant capital investment.