Enterprise IT has long run on detailed analysis of workload and performance. Now, the executive suite wants to join the data-driven revolution with information-filled "dashboards" that give them constant, instant insight into the organization's details.
New products and services from Splunk and SAP aim to bring the dashboard to business users, though the companies have taken different paths to get there.
Splunk has built its reputation on tools to help IT professionals make sense of mountains of data. It's frequently used when a group wants to use log files to do more than provide busy work for employees in the corporate dog house. In September, Splunk introduced Splunk Enterprise 6.3, a tool suite intended to help employees across an organization use analytics as IT has been using them. In order to broaden the product's applications, Splunk Enterprise 6.3 has been given access to data from many additional sources through a new API, one that Splunk suggests can be used to add IoT data to the analysis pool.
The new tool suite will take data from -- and use the processing power of -- AWS resources. From Splunk's point of view, one critical addition is the ability to analyze data far beyond the IT technology basis of the original tool suite. Another is the capacity to analyze and report on that data in a way that makes sense to managers and executives in finance, marketing, manufacturing, and other enterprise line-of-business departments.
During a telephone interview and online product demonstration, the focus of Splunk executives was squarely on presenting critical information in a "warning light" scenario. The idea is a dashboard an executive can use to tell at a glance whether business KPIs are within normal ranges or doing something unusual. Customizing the reports on which the dashboard displays are based will be straightforward for IT teams fluent in Splunk, though this is not the sort of tool that executives can use to create their own ad hoc inquiries.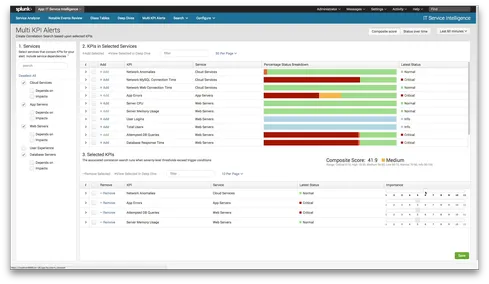 Executive inquiries are an intrinsic part of SAP's product offerings, but the company is now wrapping multiple capabilities into SAP Cloud for Analytics. The new service is designed to provide all analytics: BI, Planning, and Predictions in one package, built on SAP Hana.
The immediate transition from previous packages will come as SAP Cloud for Planning is replaced by the SAP Cloud for Analytics. In a telephone interview, Nic Smith, senior director of marketing for analytics at SAP, said that the next functional package, BI, will be made available later this quarter, while the predictive capabilities will be coming in early 2016.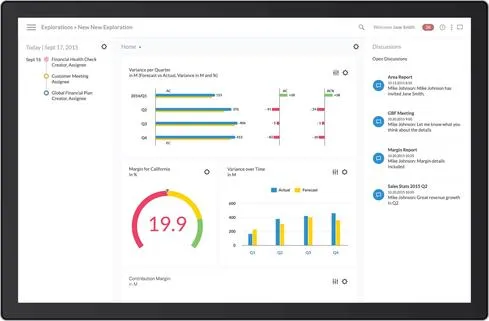 As with the Splunk Enterprise 6.3, one of the major benefits described for SAP Cloud for Analytics is its ability to accept and analyze data from a wide variety of sources. Smith said that there is no requirement that customers for the Cloud for Analytics be customers for other SAP products. The product will use public cloud solutions for analytics of captive (SAP) and third-party applications alike.
[Read about how Splunk Light stacks up against emerging open-source and commercial rivals.]
The push to bring analysis to as broad a swath of enterprise users as possible seems serious on SAP's part. Smith pointed out that SAP is also collaborating with Google to integrate analytics into Docs, where it's easily embedded into applications.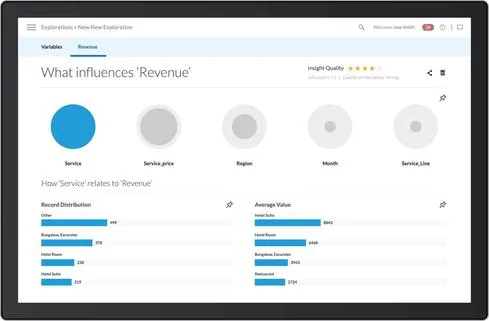 The "data-driven enterprise" is becoming a reality as more and more executive teams look to support their decisions with data. Dashboards, such as the new products and services from Splunk and SAP, are on their way to being key components in the new executive reality.