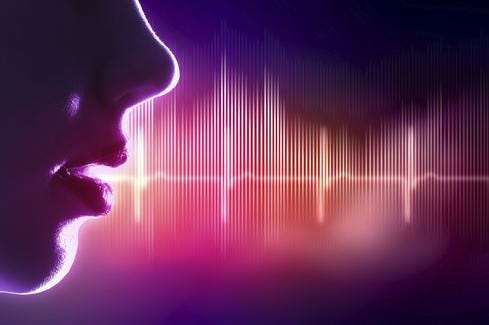 Siri, Cortana Are Listening: How 5 Digital Assistants Use Your Data
(Click image for larger view and slideshow.)
Microsoft this week announced several updates to Skype and Skype for Business. Most significant are some new and expanded features in Skype for Business, which are intended to broaden Skype services and make videoconferencing more accessible.
These updates build on the Skype for Business features announced in November 2015 when Microsoft launched Office 365 E5. PSTN Conferencing and PSTN Calling let users call from their desktop phones, mobile devices, and PCs; Cloud PBX let them abandon old PBX systems and move to the cloud.
With thousands of Office 365 customers jumping onboard with the new system, as Microsoft reports, the company has decided to expand its services to new geographies, add support for hybrid deployments, launch new meeting room options, and improve reporting and analytics.
[In the works: Microsoft is testing a Bluetooth app that unlocks Windows 10.]

A big part of this announcement is Project Rigel, a new initiative intended to broaden the availability of Skype. Only about 3% of global meeting rooms have advanced videoconferencing equipment, said Skype for Business corporate VP Zig Serafin; the remainder uses a traditional projector or phone to connect with remote participants.
Project Rigel will enable businesses to connect displays or projectors to Office 365. Windows 10 devices will be used for touch control; Skype for Business technology will connect meeting attendees.
"It's meant to expand opportunity to bring collaboration into rooms that have never had this type of collaborative environment," said Serafin, noting most companies refrain from adopting video equipment because of its high cost, manageability, and inconsistent experience.
Microsoft is teaming up with hardware partners, including Polycom and Logitech, which will certify products to work with Project Rigel. Logitech is building a smart dock to connect devices, while Polycom is working on a portfolio of compatible systems.
Project Rigel will likely prove more appealing than Microsoft's Surface Hub, a massive videoconferencing tool complete with touchscreen, cameras, and microphones. While companies could probably use such advanced equipment, most don't have the budget for the device, which ranges from $9,000 to $22,000.
Skype for Business will also be updated to give IT managers greater insight into usage patterns, call quality, and troubleshooting through better management, reporting, and analytics tools. These will be available in the second half of 2016, said Serafin.
Microsoft also announced that the Cloud Connector Edition for the Skype for Business Server will be available in April 2016. All versions of Skype for Business Server will let customers use Office 365 Cloud PBX with any carrier, and the Cloud Connector Edition lets them connect existing lines and numbers to Office 365 by making hybrid capabilities available as preconfigured virtual machine images.
PSTN Conferencing has been expanded to 17 additional countries, bringing the total number of participating countries to 32. Microsoft is also expanding the PSTN Calling preview to the UK starting in May.
This week also brought the availability of Skype chat to Office Online and OneDrive. Now, users can call or instant message Skype contacts from inside Word, Excel, PowerPoint, and OneNote files. This update follows the integration of Skype into Outlook.com, which was announced in June 2015.
Microsoft has also decided to abandon its version of Skype for smart TVs. Starting in June 2016, the Skype for TV app will no longer be updated and new users will not be able to create accounts. After June, the continued availability of Skype for TV will vary depending on the TV model; some manufacturers may decide to remove the app.
The decision is a result of consumers' growing preference for communicating via mobile device.
"Since 2010, Skype has delivered a great calling experience in the living room in partnership with several TV manufacturers," the company wrote on a support page. "But over the years, users have changed the way they use Skype, with the majority accessing it from a mobile device -- including when in the living room."