Microsoft began the technical preview of new services within Skype for Business in Office 365 today. Enterprise customers can now access voice and meeting capabilities built to improve productivity within the meeting platform.
The evolution of Skype is an ongoing project at Microsoft. Its reinvention started in November 2014, when we first learned its Lync messaging platform would be transformed and rebranded as Skype for Business.
Microsoft promised a new server release, client experience, and updates to Office 365 in the Skype for Business platform. Customers can use the service to communicate with people inside or outside their organizations, and access features such as online meetings, IM, presence, and voice and video calls now that Skype is built into the Office suite.
[See what else is happening in Redmond. Read Microsoft Slashes Display Ads and Bing Maps Tech.]
"[Our goal is] to build out a full set of communication capabilities so enterprise customers won't need other communication systems," said BJ Haberkorn, director of product marketing at Skype for Business, in an interview with InformationWeek.
Skype for Business fully launched in April 2015, but Microsoft has continued to build upon the platform within Office 365 to help users collaborate regardless of where they are or whether they have an Internet connection. In the second half of 2015, it plans to focus on improving the features that enable meetings and voice/telephony capabilities.
"We see communications as being an integral part of productivity," Haberkorn continued.
In order to test the new services in Skype for Business, customers must have an Office 365 enterprise plan or Skype for Business Plan 2.
One of the new features now available in the Skype for Business preview is Skype Meeting Broadcast, which enterprise Skype customers can use to broadcast meetings for up to 10,000 people in a "town hall" session or large webinar. The current platform supports up to 250 attendees at once.
Within the Broadcast feature, a meeting host presents through the Skype for Business client as attendees tune in via browser on a device of their choice. There, they can pause the discussion, rewind, and view content.
Yammer will be integrated in Skype Meeting Broadcast to enable conversation among the attendees and presenter. Hosts can conduct polling and sentiment tracking from audience members in real-time through Bing Pulse integration.
A second service now ready for preview is PSTN conferencing, which lets Skype for Business meeting invitees join their sessions using a landline or mobile phone. They can also join via PC, smartphone, or browser, but the dial-in is a nice option for people who need to work while they're traveling, or find themselves in a place without Internet access.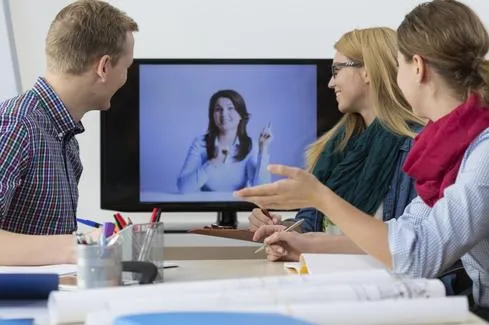 Phone capabilities are further extended with Cloud PBX with PSTN calling, the third major feature now available in preview. Customers can make and receive phone calls through Skype for Business, with access to regular phone features such as hold, transfer, forward, and resume.
Haberkorn noted that customers have the choice of using PSTN calling from Skype for Business, or use on-premises equipment and existing phone lines. Microsoft has partnered with companies including AT&T, Verizon, Equinix, TATA Communications, Telstra, and Vodafone to deliver direct connections to Office 365 Skype for Business customers through Azure ExpressRoute for Office 365.
ExpressRoute lets users build private connections between their enterprise and Microsoft datacenters. Such connections give customers more predictable network performance, additional data privacy, and better management of network availability.