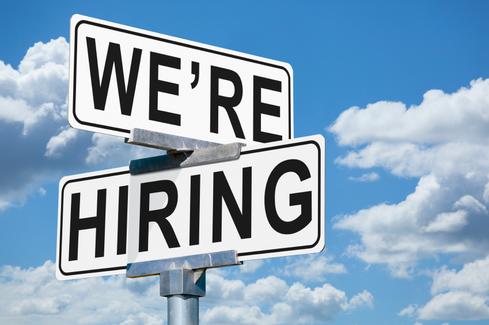 10 Quirky Tech Job Interview Questions That May Stump You
(Click image for larger view and slideshow.)
Microsoft kicked off a week of news on Office 365, Windows 10, Azure, Bing, and an acquisition with a groundbreaking new project: It's testing an undersea data center.
Project Natick aims to lower costs, improve environmental sustainability, and accelerate data center deployment. Submerged data capsules are naturally cooled by the ocean's temperature and powered by electricity generated by water movement.
In Office 365 news, Microsoft expanded its FastTrack customer support service to small businesses with 50 to 149 seats of Office 365. FastTrack was previously limited to organizations with at least 150 seats.
[Is Windows Phone on the highway to zombieland?]
FastTrack customers have access to resources and assistance from engineers to implement Office 365 and train new users. Its expansion could make Office more appealing to small businesses currently using Google Apps for work.
The Office team is also adding Yammer to Office 365. All Office 365 users with a Yammer license will be able to access the social tool from the Office 365 app launcher, or start chats from the Office 365 video portal, Share Point, and soon, Delve and Skype Broadcast.
On the mobile front, Redmond this week confirmed its acquisition of SwiftKey for a reported $250 million. The keyboard prediction app is popular on iOS and Android. It's running on 300 million devices.
The startup recently built an Android keyboard designed to rely on artificial neural networks for more accurate predictions. This could make SwiftKey valuable for AI projects at Microsoft, which will likely use its keyboard software to improve its Word Flow app.
SwiftKey's AI tech could be used to enhance Microsoft digital assistant Cortana, which has been updated to support 3D touch and Today View on iOS. The Bing apps for iOS and Android were upgraded with features to help find cheap gas and a barcode scanner to compare products when shopping.
Microsoft's Azure IoT Hub has exited beta mode and is ready for public use, the company announced this week. The Hub enables IoT devices to communicate via Azure over widely-used IoT protocols, including HTTPS, MQTT, and AMQPS.
Business could use the IoT Hub to connect their devices and store, analyze, and act on data collected from them. It's is also designed to simplify integration with other Azure services, like Azure Machine Learning and Stream Analytics.
This week also brought a couple of new builds to Windows 10 on PCs and smartphones.
Windows 10 Mobile Insider preview build 10586.71 arrived for the Fast ring on Feb. 1 and the Slow ring shortly after, on Feb. 4. The cumulative update contains several bug fixes, including: improved SD card detection, smoother migration of data profiles and messaging settings from Windows 8.1, Edge browser fixes, and performance and reliability improvements.
For the PC crowd, preview build 14257 arrived for Insiders on the Fast ring. There are fewer major changes between PC builds due to a more accelerated deployment cycle, so 14257 contains mostly minor bug fixes.
There are some known issues worth noting. Logging in to the PC may automatically trigger airplane mode, even when you are connected to WiFi. The front-facing camera is unusable on PCs with Intel RealSense, which will disable Windows Hello or other apps that use the camera. Resetting the PC under Settings > Update & Security > Recovery will put your PC in an unusable state, which will require you to reinstall Windows.
Finally, a heads-up to Surface Pro users: Microsoft is recalling 2.4 million AC power cords after reports of the cords overheating and emitting flame. Some consumers also reported electric shocks from the cord.
Does your company offer the most rewarding place to work in IT? Do you know of an organization that stands out from the pack when it comes to how IT workers are treated? Make your voice heard. Submit your entry now for InformationWeek's People's Choice Award. Full details and a submission form can be found here.