The market for enterprise apps is booming. Research and Markets, a consultancy firm, last year predicted that the global enterprise mobile app development services market will see a compound annual growth rate (CAGR) of 13.4% over the period 2014-2019. Gartner said that by the end of 2017, market demand for mobile app development services will grow at least five times faster than internal IT organizations can deliver them.
Yet, more than half of mobile app developers bring in less than $500 per month, revenue that puts them below the "app poverty line," according to the Q3 2015 Developer Economics report from research firm Visionmobile. Typically, these developers are chasing the consumer app gold rush that ended years ago. Rather than eking out a revenue stream through in-app purchases and ad revenue from customers trained not to pay for anything, they might do better to consider enterprise app development.
"On the enterprise side, people are willing to pay for applications that deliver value," said Ojas Rege, VP of strategy of MobileIron, a mobile device management firm.
Yet, enterprise app development suffers from complexity, specifically the challenge of integrating enterprise mobile management (EMM) frameworks. "Developers and ISVs face having to integrate multiple SDKs and maintain those applications through upgrades," said Mimi Spier, senior director of marketing and strategy at VMware.
[ Never underestimate the human capacity for foolishness. Read 10 Stupid Moves That Threaten Your Company's Security. ]
To make life easier for developers and IT administrators, JAMF, IBM, MobileIron, and VMware, each of which offers enterprise mobile management services, on Tuesday plan to propose a standard way to integrate enterprise device management services into mobile apps.
"The mission of the community is to provide a common approach to enterprise app configuration and security," said Anar Taori, senior director of product management for IBM MaaS360.
The four companies, backed by more than 60 partners, are launching AppConfig (appconfig.org), an online community that aims to serve as a resource for enterprise app developers, ISVs, and EMM vendors. Beyond discussion forums and resources detailing best practices, the group is offering developer tools, specifically an XML Schema, that provides a consistent way to configure enterprise apps with the data they need to function.
This is not a cross-platform development proposal. Rather it provides a small patch of common ground for developers creating apps for native platforms (iOS, Android, Windows). If an application vendor builds an app to this native app specification, the app can be used across any EMM vendor.
"With the AppConfig community tools, developers will not require EMM-specific integrations," said Taori.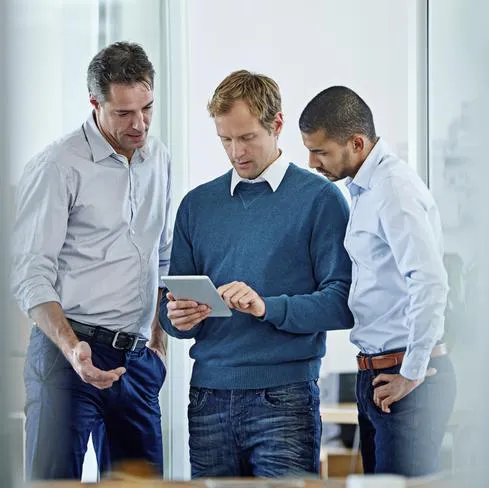 "The intent is to make it really easy and consistent for developers to use the application configuration frameworks," said Rege. "This allows us to provide a better user experience for admins as well."
Initially, appconfig.org will focus on iOS apps. In 2013, as part of iOS 7, Apple introduced the Managed App Configuration framework, which provides a way to integrate with mobile device management software. The four companies backing appconfig.org see it as a vendor-neutral way to allow developers to build EMM support into their apps. Those using the apps and those administering them should benefit from a more consistent experience.
"iOS is really the hub of application development right now in the enterprise," said Rege. But, in time, the initiative will grow to support Android and Windows enterprise features.
The AppConfig community is open to "all ISVs and EMMs committed to native approaches," as the group's slide deck puts it.
Does your company offer the most rewarding place to work in IT? Do you know of an organization that stands out from the pack when it comes to how IT workers are treated? Make your voice heard. Submit your entry now for InformationWeek's People's Choice Award. Full details and a submission form can be found here.