I've been involved with dozens of hackathons -- the first one I ran was back in 2007. While tech leaders often rely on them, I've found that many physical hackathons aren't that successful at a key goal: getting developers hacking and building great projects. Of course, they are still great for bringing people together and socializing.
Physical hackathons invite a few key challenges: time constraints, tricky logistics, and a monoculture of people that participate, to name a few. The coronavirus pandemic has invited a new challenge by restricting large physical gatherings for the foreseeable future. Now, and even after the pandemic subsides, I think technology leaders should embrace the virtual hackathon. Here's why -- and a few best practices to get you started on building your own.
1. Embrace a global pool of participants from all backgrounds
Virtual hackathons provide an opportunity to invite participants globally to join in on a flexible schedule, rather than just from a small subset of people who can travel at a specific time to an in-person event. Our physical hackathons would draw in a circle of Silicon Valley developers located nearby, but we lacked the diversity of location that could pull in new participants and fresh ideas. Notably, they often excluded parents with young children and other responsibilities. When you remove the physical component, you open up space for participants from anywhere in the world and from any background.
At our Spark + AI Summit hackathon for social good this year, we also noticed participants of totally different professional backgrounds signing up. We had one participant who was an assistant professor of internal medicine. From a technical perspective, this isn't someone we'd see participating in an in-person hackathon, but someone with his skill set could provide a lot of guidance on new projects geared toward healthcare and specifically COVID-19 technologies.
It's important to consider how you can pull in a broader participant pool, and this starts with marketing on social channels and your website very early on. We leaned on various teams at Databricks to help spread the word about our recent hackathon. The solutions architect team recruited customers and prospects, the university alliance team reached out to their contacts, and the communications team got the word out in the media.
2. Build in social opportunities and access
Traditional hackathons are a social event, and when in-person, you spend a lot of the day networking and catching up with other participants. This level of communication could easily get lost in the virtual format. To ensure you're still offering a social element and providing access to communication with other participants, set up dedicated channels.
For our virtual hackathon this year, we set up slack channels for our participants to ask questions. About 175 people on the slack channel talked and communicated with each other in real time, exchanging several thousand messages. I've tried both dedicated slack workspaces and online forums for virtual events, and for the next virtual hackathon we run, I want to try out Zoom office hours. With all the collaboration technology available today, you can prevent the social aspect of your virtual hackathon from becoming an afterthought.
3. Offer wider time windows for project completion
Junior team members tend to be less enthusiastic about participating in physical hackathons that have a time constraint tied to them. It ultimately adds a lot of pressure and frustration, especially when it concludes with a presentation of findings that they don't feel completely proud of. With virtual hackathons, however, junior team members have time to learn during weeks of participation -- making them more likely to engage with the event and sign up in the first place.
I'd recommend giving team members about 1-2 months to create and submit their projects. These extended timelines mean projects that come in will likely be higher quality and might turn into something useful. We showcased 44 submissions from our recent hackathon and at least two of our winning teams are continuing their projects and working with nonprofits and governments to apply their learnings.
4. Ditch the swag and focus on giving back
Developers love swag, but we've also seen they love giving back to a cause that matters and to the community when they can. This year, we challenged developers to bring their best ideas to help solve some of the biggest issues. Our suggested hackathon project topics included providing greater insights into the COVID-19 pandemic, reducing the impact of climate change, and driving social change in the community.
We had a record 572 registrants, which shows us that people have a desire to participate in an event that challenges them to think broadly about how technology can impact the community. Especially during these challenging and uncertain times, we can count on more thoughtful topics and the desire to make an impact to drive more signups rather than the promise of T-shirts and other giveaways.
The COVID-19 era has ushered in a new wave of virtual events, and for hackathons, this isn't a bad thing. Traditional hackathons tend to be more about enriching participants and giving big rewards to the winners, while our latest virtual hackathon demonstrated there's a lot of interest in enriching others. Virtual hackathons enable a broader, global talent pool to participate and allow the creation of more meaningful, well-thought-out projects.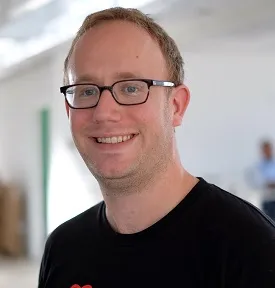 Ryan Boyd is a Boulder-based software engineer, data geek, authNZ geek and developer relations executive. He is the Head of Developer Relations for Databricks, responsible for advocacy and experience around the Databricks Unified Analytics Platform as well as open source initiatives like Delta Lake, Spark and MLflow. Previously he led Developer Relations teams for Neo4j, Google Cloud Platform and Google Apps. He is the author of Getting Started with OAuth 2.0, published by O'Reilly.