It's in our competitive nature to wonder: Just how good are we? It's why we have March Madness, the Oscars, and the National Pie Championships.
And it's why we have our annual InformationWeek Elite 100 ranking, which recognizes the IT organizations doing the most innovative work nationwide. Each year CIOs tell us they value getting an independent, arm's-length validation that the work they're doing -- heads-down, grinding it out every day -- is something special.
Looking back at the top company in our ranking the past five years, there isn't one common technology thread -- some innovated with big data analytics, some with mobile technology, some by crafting industry-specific tools. What stands out is that these IT teams made a difference in what their company could deliver to customers.
[Great companies are run by great leaders. Here's a look at what some top CIOs are doing today: InformationWeek Chiefs Of The Year: Where Are They Now?]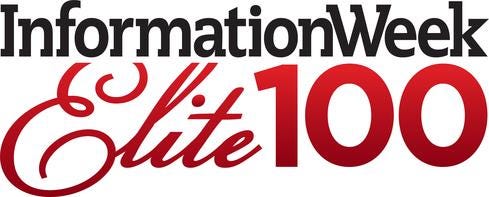 What follows are snapshots of the past five years' No. 1 companies. Give a read, and if you find yourself wondering how your IT team stacks up, apply for the Elite 100.
Pfizer, 2014: Before data analytics, drug research "all had to be done with testing on humans, and that means trial and error, expense, and risk." — Pfizer CIO Jeff Keisling
Pfizer isn't just talking about big data; it's connecting genomic, clinical trial, and electronic medical record data to deliver new treatments more quickly. Its work is good news for patients with rare or unusual conditions -- for example, lung cancer patients with no history of high-risk lifestyles such as heavy smoking.
Medical research found that these low-risk patients share a mutation in the ALK gene. With the aid of predictive analysis using genomic, clinical trial, and anonymous electronic record data, Pfizer developed Xalkori, a drug approved in 2011 for these lung cancer patients. If Xalkori had been tested in a clinical trial of all lung cancers, it likely would have looked ineffective, since only 5% of patients have the ALK mutation. "We had to be able to identify a subset of cancer patients with a specific gene mutation who previously did not have this treatment option," says Pfizer CIO Jeff Keisling.
UPMC, 2013: "Everything we do here is done with an eye to bringing a product to market." — Rebecca Kaul, then-president of UPMC Technology Development Center
In theory, getting paid for your IT innovations by making IT a revenue stream sounds like a great idea. But very few companies will make the serious investment needed to see that idea through. UPMC, as one of the country's largest integrated healthcare providers and insurance companies, thinks it knows which kinds of software and hardware healthcare providers really need, so it works to co-develop them with vendors, often creating a joint venture or taking an equity stake in a startup.
UPMC has put its money where its mouth is, creating a Technology Development Center, staffed in 2013 with more than 120 developers and other technologists. Both CIO Dan Drawbaugh and Technology Development Center president Rebecca Kaul have left UPMC since we named it our No. 1 company in 2013, but it remains committed to the TDC mission of translating its tech smarts into new sources of revenue.
Beth Israel Deaconess Medical Center, 2012: "What's unique about Clinical Query is it's completely self-service. I don't have to go out and hire an analyst." — BIDMC CIO John Halamka
Beth Israel Deaconess Medical Center CIO John Halamka is known for quickly embracing new technology. He encouraged doctors to experiment with iPads from the day they were released. Lately his team has been tinkering with Google Glass. Back in 2012, as many hospital systems wrestled with just how to implement and integrate electronic health records, Halamka's IT team was testing the limits of how to search and share digital health data so that it was more relevant in day-to-day use.
A key example was Clinical Query, a tool that lets research clinicians search records to find particular types of patients -- say, ones who might qualify for a clinical trial or who might fit a particular research initiative -- without having to ask an IT analyst for help. It's an example of what Halamka and BIDMC do best: Understand what doctors and nurses really need and either find or build the best tools.
PACCAR, 2011: "IT functioned in the role of setting a vision of what might be possible." — PACCAR CIO Kyle Quinn
In 2011, PACCAR was reaping the glory of its IT investments, but the real credit dated back to a gutsy call in 2008 to invest in a major project at the start of a recession that would cut its sales of Peterbilt, DAF, and Kenworth semitrailer trucks by nearly 50%. PACCAR saw how in-vehicle electronics would increasingly differentiate trucks, so despite not having deep experience in wireless, mobile, or customer-facing software, it started developing new in-vehicle systems. It took creative partnerships, such as ones with Microsoft and Garmin, to make it happen. The entire effort also required PACCAR's IT organization to work with business unit colleagues more closely as they crafted customer-facing tech.
Vanguard, 2010: "Disruptive technologies often manifest themselves first in very small ways -- and then they explode." — Vanguard CEO Bill McNabb
Like many companies, Vanguard struggled with how to spur innovation without chasing every gee-whiz idea. It tried a formal innovation lab but found the ideas too far removed from business needs.
So it settled on two approaches. One was to hone its IT innovation team to just five people, whose jobs were to organize and coach ad hoc teams as part of short-term, prototype projects sponsored by a business unit leader. Membership on those teams was voluntary -- it meant some extra work-- but it also meant getting to work on the most cutting-edge projects. The second approach was for CEO Bill McNabb to allocate budget each year for disruptive technologies, to capitalize on big trends such as mobile development for which no single business unit could invest enough.
Apply now for the 2015 InformationWeek Elite 100, which recognizes the most innovative users of technology to advance a company's business goals. Winners will be recognized at the InformationWeek Conference, April 27-28, 2015, at the Mandalay Bay in Las Vegas. Application period ends Jan. 16, 2015.