Wishon Puts Analytics At Heart Of 'Reengineering' Efforts
By Alex Kane Rudansky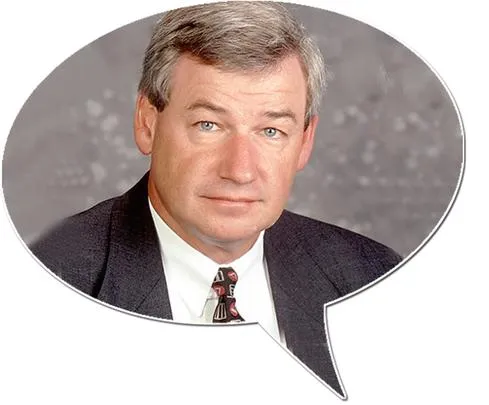 Gordon Wishon, CIO
Arizona State University
Whether or not you call this a market bubble in higher education, college prices continue to rise much faster than inflation, costing students and their families hundreds of thousands of dollars in some cases. But with online and other cheaper alternatives emerging, traditional colleges and universities are under pressure like never before to prove their value.
"There are increased calls for accountability, particularly for public institutions," said Arizona State University (ASU) CIO Gordon Wishon. "Citizens, legislatures, and boards that oversee public universities are all calling for increased accountability by the institution for the high and increasing cost of a college education."
Wishon's mission is to use technology to improve the quality of education while decreasing its cost, saving the university money along the way.
A cornerstone of that effort is a suite of applications ASU has rolled out over the past five years to collect and analyze student data and present the results, not only to each student, but also to key faculty members and administrators. The goal is to improve student performance and raise graduation and retention rates. "We needed a system that allowed us to not only leverage the data we had about students and what made a student successful, but also to reengineer the processes that allowed us to intervene when a student struggled."
The custom-developed eAdvisor system, which includes more than 30 apps, integrates more than just test scores. It also populates data from third-party sources, including:
The Blackboard learning management platform, which lets students manage their courses, monitor their grades, access assignments, and communicate with their professors and other students
The PeopleSoft application, which tracks payroll for both students and staff members
The campus bookstore -- to see if a student has purchased the required textbooks
In the future, ASU plans to collect location data to track when students enter and exit their dorm, the cafeteria, and the library, among other places.
The eAdvisor system applies analytics to the data and delivers dashboards to students, their faculty advisers, and administrators through a custom portal built on the open-source Drupal platform.
A Tool For Change
Administrators also use eAdvisor to reorganize certain degree programs by identifying challenging required courses and placing them at the beginning of the program. If a student struggles with those courses, administrators can raise a flag and schedule an intervention.
The system lets students keep track of their progress while keeping faculty and administrators in the loop. When a student's performance falls or the student consistently misses class, the system notifies faculty members and administrators. "We're re-examining all internal processes that the institution uses to service students' needs and reengineering those to remove barriers to success."
Since ASU launched eAdvisor five years ago, its first-year student retention rate has increased by about seven percentage points. The system has had a financial impact, as well; ASU generates $1 million of additional tuition revenue for every percentage point increase in the retention rate. "It has a very real impact on the institution's budget. That's good for students and helps us to better fund a higher-quality educational experience and provide greater stability in funding."
Download InformationWeek's full Dec. 16, 2013, digital issue.