Movies and video games aside, killer robots aren't the norm. Yet autonomous and intelligent systems (A/IS) are poised to transform an array of industries, affecting consumers and workers worldwide. So, there's growing interest in establishing societal and policy guidelines that will enable such systems to become human-centric, focused on serving humanity's values and ethical principles.
An emerging ethically-aligned design movement proposes the development and application of concepts to ensure that future artificial systems will embody, prioritize and operate with human moral principles.
"Most of us would say that operating ethically is about knowing the difference between right and wrong," observed Mark Kirby, chief technology and innovation officer, North America, at business consulting firm Capgemini. "The problem is that machines -- artificial and autonomous systems -- cannot know the difference between right and wrong unless they are specifically designed to operate that way," he said.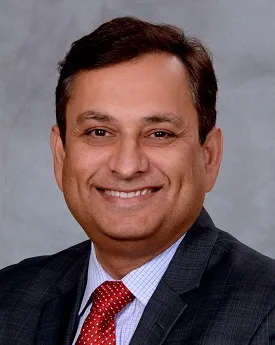 A need has arisen for an entirely new set of ethics and laws that have to be incorporated into intelligent products, noted Manoj Saxena, executive chairman of AI software developer CognitiveScale. "It starts with educating everyone on the need to design and control AI systems carefully so they reflect a company's — or a society's — core values … while also providing transparency, human interpretability and audit trails to build trust and control when things go wrong."
It's up to tech industry leaders to step forward and define the ethics and applications of emerging technologies, said Dor Skuler, CEO and co-founder of Intuition Robotics, which offers an AI-enabled robot designed for use by for aging adults. "Since there isn't anyone who is directly responsible, we each have to take a sense of ownership in this," he noted.
A first step
Multiple organizations and nations have proposed guidelines for developing responsible A/IS systems, including the IEEE, the World Economic Forum, the Future of Life Institute, the Alan Turing Institute, and AI Global. The IEEE Global Initiative on Ethics of Autonomous and Intelligent Systems, a group composed of several hundred international thought leaders, is particularly active in promoting the ethically-aligned design concept.
Earlier this year the organization released Ethically Aligned Design, First Edition, a document designed to advance a public discussion about how ethical and social implementations for A/IS systems and technologies can be established and aligned to define values and ethical principles that prioritize human well-being in a given cultural context. The document also aims to inspire the creation of standards and certification programs.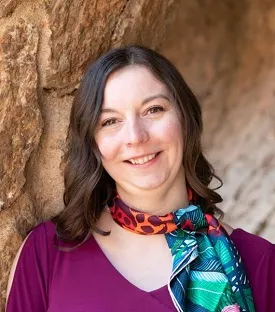 Kirby believes that ethical behavior should be given the same attention as a system's utility. "Systems should be taught with both human utility and human well-being in mind," he stated.
Industry involvement
Enterprises have seen the concept of ethically aligned design evolve from an afterthought in system design to a crucial part of the product roadmap, observed Briana Brownell, founder and CEO of AI platform-developer PureStrategy.ai. "Companies are becoming more aware of how devastating mistakes can be," she said. "At the end of the day, these decisions negatively affect customers, and so any company that considers their customer base their most important stakeholder should be on board with ethically aligned design."
As enterprises awaken to the need to adopt ethically aligned design, it's important for senior leaders of organizations to take a firm hold on the reins. "Engineers and product managers usually don't have the power, even if they have the will, to integrate ethical risk due diligence into their design/development process," noted Reid Blackman, founder and CEO of Virtue, a consulting firm that works with companies to identify and mitigate the ethical risks associated with emerging tech products.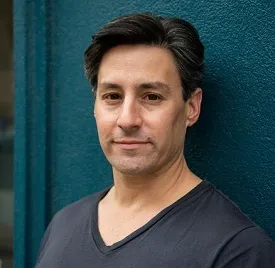 The power to use ethically aligned design in products needs to be supported by senior leadership. "That will only happen when senior leaders see a clear ROI on ethically aligned design," he added. "ROI will become more apparent as they realize the risks that are involved."
Factoring in customer expectations is important for goal setting when incorporating ethics into design. "That's why this is an exercise that needs to involve not only the CIO but also the CMO," Kirby said. "The best way to ensure that these goals are met is through constant conversations between technology companies and their customers."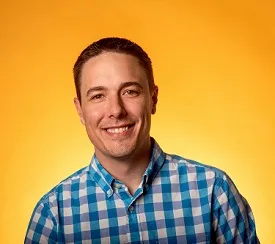 Maintaining human values
"At its heart, ethically aligned design is about ensuring that we maintain our human values as we are designing systems that have the capacity to do a lot of work and execute many decisions," said Matt Talbot, co-founder and CEO of GoSpotCheck, which develops a variety of AI analytics-based business tools. "These are not easy decisions, nor are they ones where we will always get the same perspective from every person on the planet."
For more on ethics in the age of artificial intelligence check out these recent articles.
Are You Ready to Manage AI Risks?
AI's Purpose Should be to Build a More Human Experience
The Future of AI in America: What All Leaders Should Consider
Also, this session coming up at next month's Interop 2019 in Las Vegas.