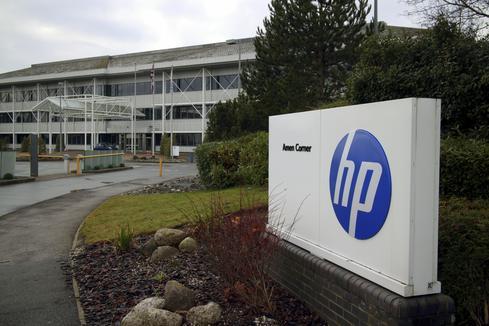 HP Milestones: A Look Back, As Tech Giant Splits In Two
(Click image for larger view and slideshow.)
In one sense, joining a company with 16 different ERP systems from several acquisitions in offices around the world seems like it would be a nightmarishly bad idea. It could also appear like a great opportunity if you have the right mindset.
That's how it looked to Steve Curts, chief strategy officer at American Express Global Business Travel. The mess was exciting enough to coax the former Perot Systems and Dell executive out of retirement.
That's because Curts was recruited to the job to overhaul the system for today's environment -- a digital, customer-centric one. A joint venture between American Express and private equity investors provided the funds to make the required overhaul a reality. Curts and his team ultimately dumped on-premises ERP, HR, and expense and procurement systems for cloud-based solutions from NetSuite, Workday, and Coupa.
Curts recounted his experience of completely overhauling American Express Global Business Travel's backend systems during a recent webinar. It all started about three years ago when American Express sought to carve out its Global Business Travel business.
[What are the old-time ERP vendors doing with the cloud? Check out Oracle's recent moves here. Read Larry Ellison: Oracle Sets Sights On Cloud Competitors.]
"American Express is mainly a card company, and the travel business was suffering from investment inattention," Curts told InformationWeek. "They knew it would be hard for them to invest and keep it current."
The solution was to create a joint venture. American Express would contribute its Global Business Travel business, and a group of four investors would contribute $900 million to create a new $1.5 billion company, American Express Global Business Travel. The investors were four private equity companies led by Certares LP and joined by the Qatar Investment Authority, BlackRock, and Macquarie Capital.
American Express Global Business Travel was already a giant on day one, operating in 135 different countries with 12,000 employees.
The plan was to take some of that $900 million infusion of funds and invest it to upgrade the company's products, capabilities, and customer experience. That included a "wholesale change-out of the backend office systems, and then significant upgrades on IT and telephony," Curts said.
The mish-mash of systems was already causing problems at the company. The finance group's numbers didn't agree with the business group's numbers, and the first part of every meeting would consist of arguments over whose numbers were correct.
"We knew what we wanted the endgame to be -- something simple, consistent, and easy to integrate into," Curts said. "Normally the easiest answer is to replicate what's there already, but when we looked at what was there it was so disjointed that it didn't make a lot of sense to replicate it. So that's how we ended up with the cloud concept."
Curts said that the cloud systems were appealing because they made it easier to be consistent.
But how do you move a $1.5 billion company to the cloud? How do you get the buy-in from investors, board members, and staff? How can you be confident in making such a big bet?
"Two years ago it couldn't have been done because, quite frankly, cloud companies weren't ready for a company our size," he said. But Curts and the executive team at American Express Global Business Travel spent quite a lot of time talking to the management and development teams of various cloud-based ERP companies to evaluate their technology and their willingness to partner -- to provide the kind of support required.
Curts and the rest of the executive team won easy support from investors due to long-standing relationships. "They said, 'If you think you can do it, just do it.'"
There wasn't much resistance from IT, either, after so much frustration caused by trying to maintain 16 different legacy systems. Curts said the change-management budget he created helped to win over the business users, too.
Taking a Long-Term Approach
Organizations always look to cut the change-management budget first, he said, but that's a mistake. Curts made sure that stayed in place, and he used it to build materials, explain the plan to users, and run multiple town halls within the company. He also made sure there were evangelists for the project in different offices around the world.
"We talked to everybody about it," he said. "I was not shocked, but I was surprised at how well they embraced it. They were actually excited about it."
But with such a big change for such a big company, Curts was careful about the implementation. It was done in waves so that it could be tested. Eight months after the project began, American Express Global Business Travel completed its transition to NetSuite on Nov. 1.
Curts said NetSuite was selected because it's a very customer-focused system. It made it easy to pull key reports such as customer profitability, and enabled the creation of a self-service customer portal. WorkDay was chosen for HR because it is the most established HR application provider in the cloud. Coupa was chosen for procurement and expenses.
Being a big company, doing a complete rip-and-replace of backend IT systems, and working with cloud-based, younger organizations helped the project succeed, according to Curts.
"There are always going to be issues," Curts said. "You are never going to find a solution that's not going to have issues. But if you have a partner that's willing to work through it with you, it makes all the difference."