It's almost inconceivable that in today's era of mass digital transformation, company directors are unable to effectively oversee the value and risks associated with intangible assets. Part of the problem is that current accounting standards haven't kept pace with the direction of technology and therefore modern business practices.
Another problem is that directors may not understand the entire scope of intangible assets. Usually intangible assets are considered intellectual property (IP) which comprises patents, copyrights, trademarks and trade secrets, although intangible assets also include other intangibles such as supply chain contracts, franchise rights, an assembled workforce and customer relationships.
Recognizing these issues, the Licensing Executives Society (U.S. and Canada), an ANSI-accredited standards body, recently announced its Intangible Assets in the Boardroom standard draft that is designed to help boards better understand the value and risks associated with their company's intangible assets.
"Many of today's disruptive business models depend predominantly on intangible assets. For example, Uber doesn't own automobiles and Airbnb doesn't own hotel rooms," said Paul Roberts, LES board counsel and co-founding chair of the Intangible Asset in the Boardroom proposed standard. "Boards remain responsible for overseeing appropriate treatment of material intangible assets."
To be clear, LES' Intangible Assets in the Boardroom standard does not explain how to value intangible assets. It simply provides a process and framework boards can use oversee the contribution of intangible assets.
Current Accounting Practices Are Obsolete
New York University Stern School of Business Professor Baruch Lev co-authored a book entitled The End of Accounting, which identifies a disconnect between the traditional accounting of tangible assets and how that applies to intangible assets. As he points out in his blog, "[C]orporate balance sheets proudly exhibit industrial age buildings, machines and inventory, while blockbuster patents or leading brands are MIA on the balance sheet."
According to a 2017 World Intellectual Property Organization report, intangible assets are twice as valuable as tangible assets across 19 global manufacturing supply chains.
"The inability to understand and appropriately oversee intangible assets is getting directors into hot water," said Roberts. "In fact, activist investors and shareholders are filing lawsuits for misuse or misallocation of intangible asset capital."
The Business Judgment Rule Has Changed
Traditionally, the Business Judgment Rule shielded directors' liability so well it was difficult to challenge. The rule recognizes that directors cannot ensure corporate success and it also prevents courts from reviewing the business decisions directors make unless those directors are guilty of fraud or misappropriation of corporate funds. As long as directors performed their duties in good faith with the same level of care that an ordinarily prudent person in a like position would exercise under similar circumstances and the directors reasonably believed the decisions they made were in best interests of the corporation, they had a strong defense.
However, modernly, the Business Judgment Rule may not shield directors who are not informed about intangible assets and are not exercising reasonable judgment about them.
A Process and Framework for Understanding IA Value and Risks
The LES IA in the Boardroom draft standard includes a five-step process for boards that is agnostic to technology, business model or level of maturity, Roberts said:
Add IA assets to the board agenda
Baseline on each director's knowledge of issues – accounting, liability, or misconception
Confer with each other on IA-related materiality and risk
Consider an action plan for IA-related events whether that's an external event like a product failure that causes a death or a board director of CEO that acts inappropriately in a way that negatively impacts brand value
Repeat the above steps every year or quarter.
The framework provides an approach that helps separate intangible assets from tangible assets and human capital. Its purpose is to help directors oversee intangible assets that are material to the company's value.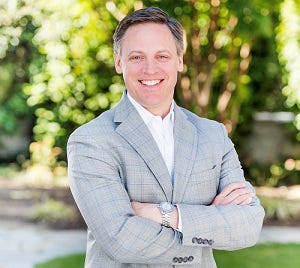 LES also included a language translator that bridges the gap between accounting language that boards tend to use and legal language that attorneys use. Interestingly, Roberts said that boards tend to consider IP to be a legal matter of protection when intangible assets generally should be on a board agenda from both value and risk perspectives.
"We recommend that boards understand the language issue using the translator and for each topic that's considered material to the company, such as their main product or service, strategic initiatives, customer relationships and supply chains as well as the associated KPIs," said Roberts. "For each of those, we recommend deconstructing it and then reconstructing it [to determine its] relative value."
The standard draft also includes a materiality filter that keeps directors from becoming mired in intangible assets that are not material to the company.
"Accounting is failing," said Roberts. "There's a disconnect between what's valued in companies and what's being measured in those companies."
While the Intangible Assets in the Boardroom Standard does not specifically address intangible asset valuation, other LES standards do. The purpose of this standard is to help directors oversee the management of material intangible assets more effectively so they can maximize shareholder value.