Becoming an executive with a regional cloud supplier might seem an unlikely next step for someone on a CIO's career path, but that's the move chosen by Rhonda Winter, former CIO of the Indianapolis Motor Speedway.
Five weeks ago, Winter became executive vice president of cloud operations and support at Bluelock, a managed hosting provider and cloud services supplier in Indianapolis. In addition to her experience at Indianapolis Motor Speedway, Winter previously served as CIO of the Indianapolis Museum of Art and, prior to that, the National Collegiate Athletic Association, also in Indianapolis.
Bluelock is one of the few regional cloud suppliers to gain a foothold in a market dominated by giants. It specializes in building offsite disaster recovery services for large enterprise users of VMware. It established data center facilities in both Indianapolis and Las Vegas to offer companies on the East Coast and in the Midwest a choice for a geographically secure site outside their own regions.
Hurricane Sandy in 2012 provided impetus for firms in Lower Manhattan and throughout the Mid-Atlantic states to adopt an offsite and out-of-the-region disaster recovery service. Bluelock launched its service the following May.
"As a CIO, I always had in the back of my mind the question, 'What is our business continuity plan,'" in the event of something going wrong, said Winter in an interview with InformationWeek. At the Indianapolis Motor Speedway, she said, keeping permanent compute, storage, and networking on hand as backup was a "major capital investment that depreciates and needs to be replaced. Doing so took away assets that needed to be invested in racing applications."
Speedy Cloud Services
While at the Speedway, Winter adopted services in the cloud, but she didn't happen to choose the services of her current employer. Instead, she was initially an Amazon Web Services (AWS) customer. She said she was happy with AWS, but was courted and eventually converted by Microsoft to its Azure Cloud set of services.
Part of that choice was determined by the need for a top response time that would buttress "the fan experience" at a company where website traffic was highly cyclical.
"People buy race tickets every hour of the day," not only during business hours on weekdays, said Winter. Much of the time, the Speedway's ticket-selling servers were underutilized. Then, the number of site visits could become overwhelming on weekends leading up to a major race, such as the Brickyard 400 or the Indianapolis 500. As a big race approached, "we could go up to 10,000 visitors in 10 minutes," Winter said.
Winter was CIO not only of the Speedway's operations, but also its traveling Indy Racing League, with teams participating at other venues needing mobile and on-site support. There was also the IMS Productions television production company, and -- reflecting the food and beverage company roots of the Speedway's owner, Hulman & Co. -- the Clabber Girl baking powder company.
The multifarious nature of these IT responsibilities meant a small IT staff needed to provide service to a many different types of applications and end-user needs. "When you're CIO, you have to help manage all aspects of the business," Winter said.
It's a fact of modern business that all users expect all business data to be available all the time.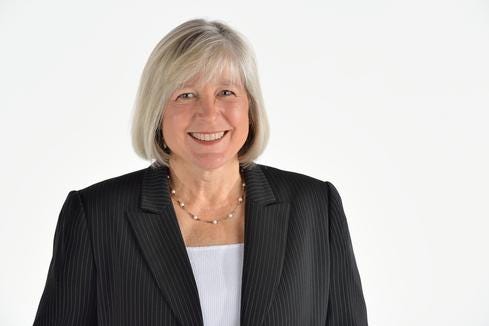 "The continuity of the data is like the electric lights -- it's always on," she said. Many upper-level business managers didn't necessarily understand what that means in terms of a backup and recovery system, but Winter did.
"Our first thought was put everything in the cloud," she said, but it was quickly evident that wasn't going to work, given the proprietary nature and compliance sensitivity of some of the data. "What you need is a hybrid model," said Winter, in which data replication and backup and recovery systems can move off-premises, along with some data archiving.
In 2010, the Speedway focused on establishing its customer-facing ticket sales on AWS, with an ability to scale up elastically to demand. About three years later, the ticket-sale business and other cloud computing functions were transferred to Azure.
A Change Of Pace
Winter was CIO for six years at the Speedway before joining Bluelock. She followed in the footsteps of a colleague, Jeffrey Ton, former CIO of Goodwill Industries of Central Indiana, and now executive vice president for product and service development.
The two had talked previously at CIO events in the city.
"Jeff and I together bring two perspectives. We know you don't go to a CIO lunch without hearing the phrase 'business continuity,'" she said. These days, given the widespread news of notable business outages and losses of data across a variety of industries in the past four years, most CIOs have a lot of C-level colleagues also paying attention to data availability and security issues.
Whatever the shape of the solution, the CIO "just needs it to work," said Winter In her brief tenure with Bluelock so far, she has seen backup and recovery services that are tested at regular intervals and "work exactly as they expect."
[Want to learn how an Indianapolis nonprofit made use of the cloud? Read Cloud ROI Easy Win: Disaster Recovery.]
"It's markedly different to provide a service than to consume it," said Winter. "As a consumer, you're focused on a specific bandwidth," but the provider has to be prepared for all demands, she noted. Part of her job is to make sure Bluelock services are constantly available as advertised.
As she knows, the CIO expects that, and "it's not just the CIO anymore who cares."
What have you done to advance the cause of Women in IT? Submit your entry now for InformationWeek's Women in IT Award. Full details and a submission form can be found here.